Painting at the Crossroads
Malaysian artist Shaq Koyok reflects on the challenges affecting his community and the Indigenous population in his country.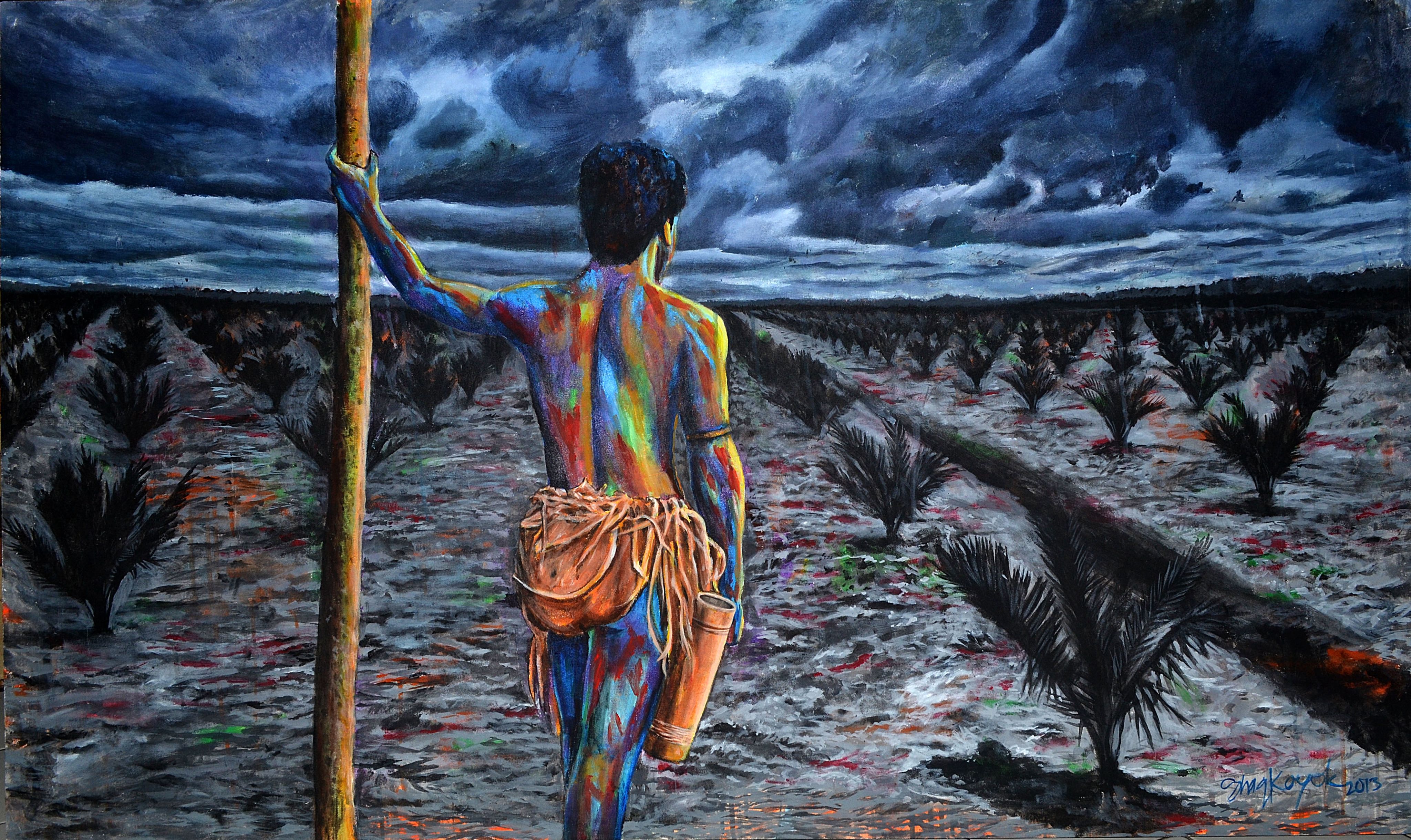 Shaq Koyok: "Confession of Palm Oil" / Acrylic on Canvas, 2013.
Shaq Koyok: "Confession of Palm Oil" / Acrylic on Canvas, 2013.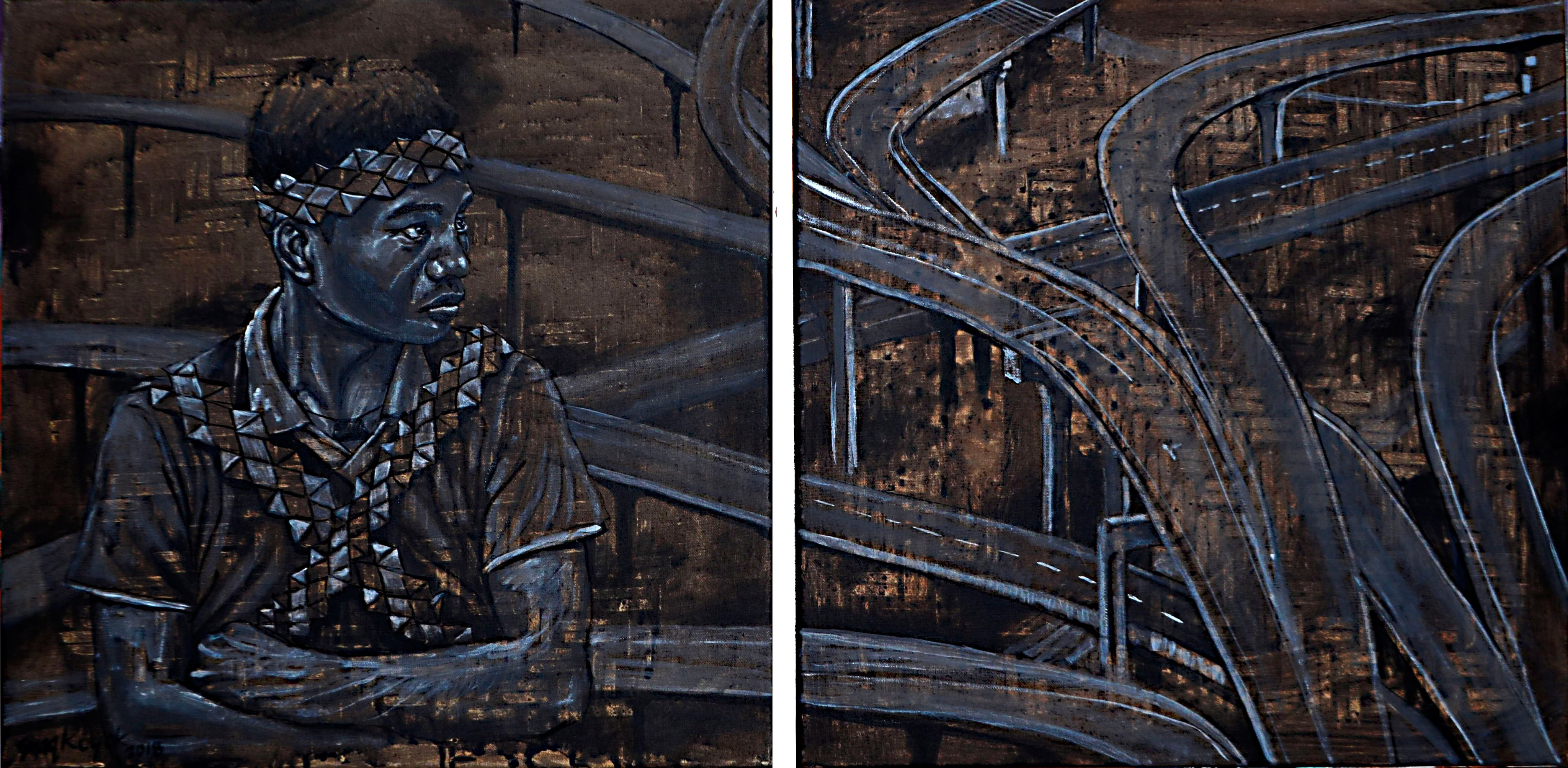 Shaq Koyok: "At the Crossroad", Acrylic on Canvas.
Shaq Koyok: "At the Crossroad", Acrylic on Canvas.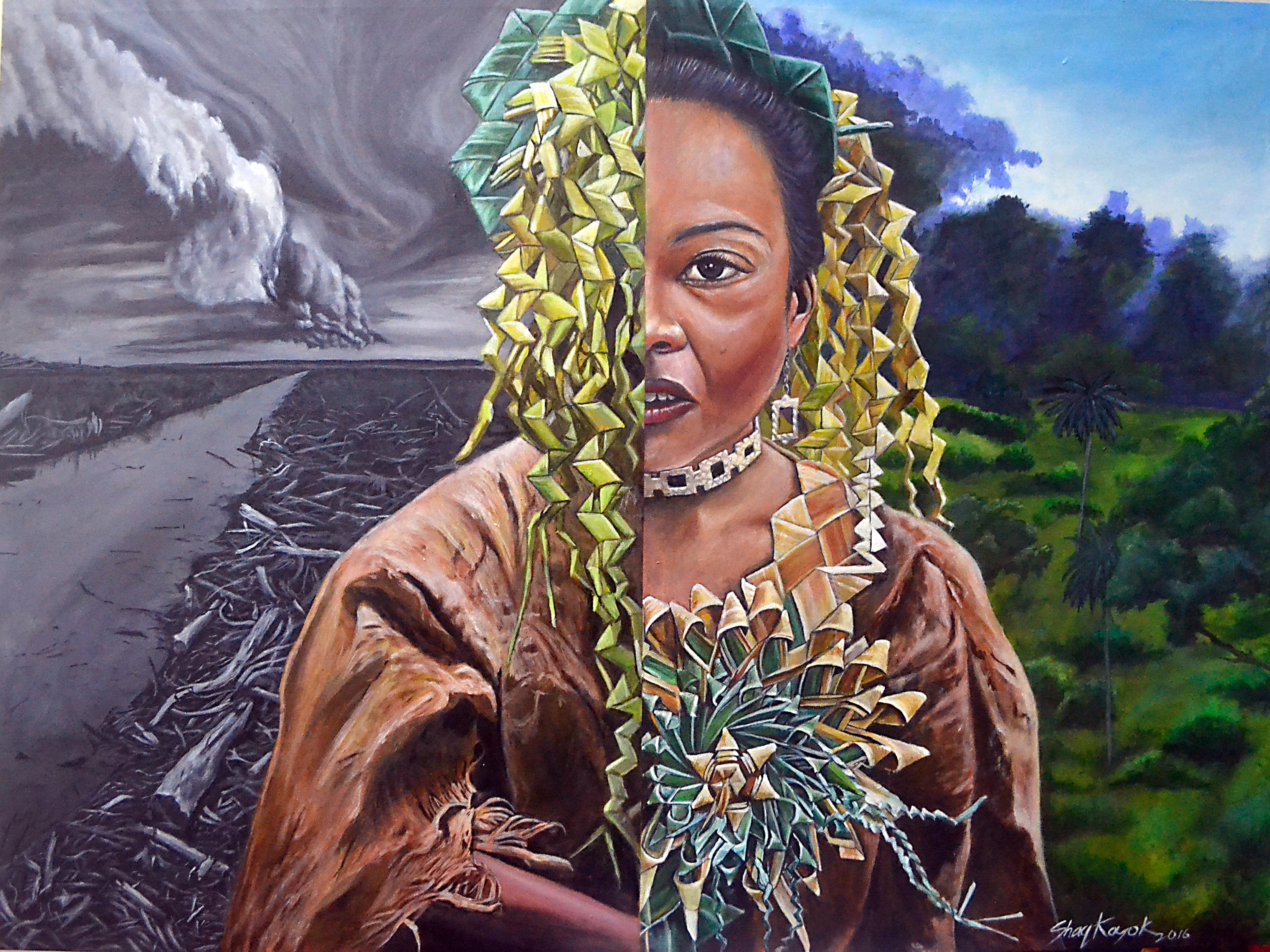 Shaq Koyok, "Age of Tomorrow", Acrylic on Canvas, 2016.
Shaq Koyok, "Age of Tomorrow", Acrylic on Canvas, 2016.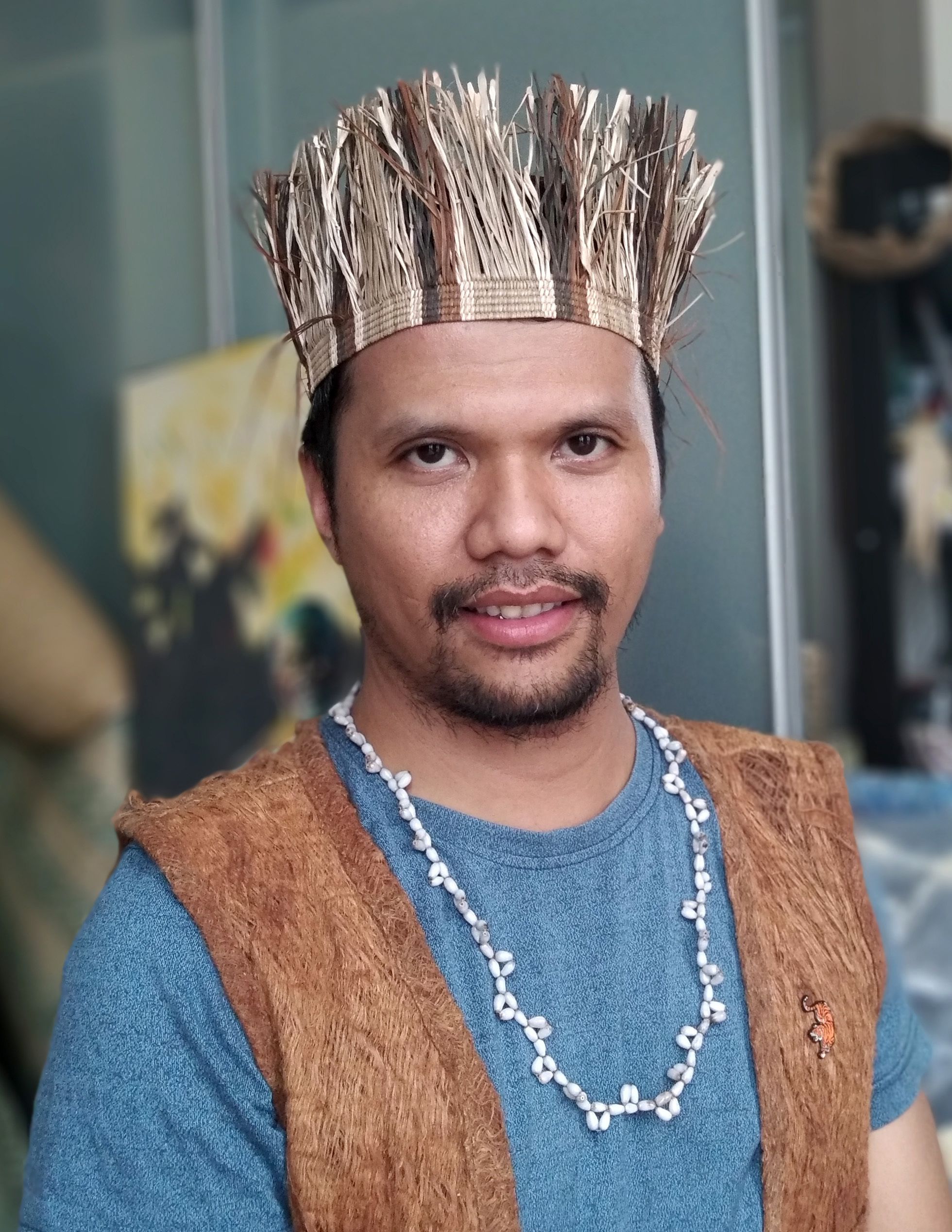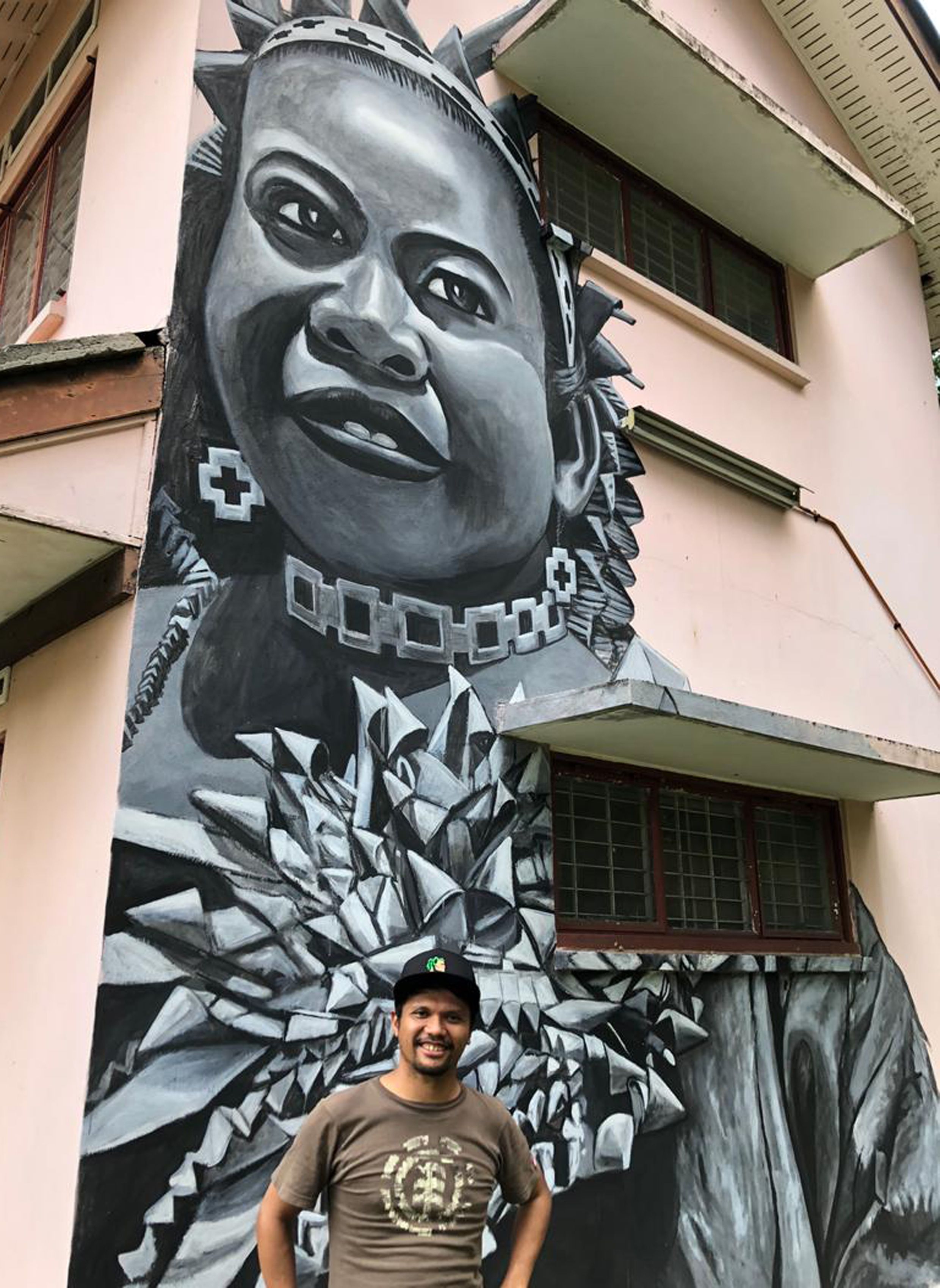 Shahar "Shaq" Koyok is an artist from the Malaysian Indigenous Temuan tribe of Selangor. The Indigenous Peoples in Malaysia, collectively known as the Orang Asli/Asal, represent approximately 13.8 per cent of Malaysia's total population.
"As Indigenous Peoples, we are taught to live in balance with nature and give respect to our mother nature. Because nature is where we are from. We need each other."
"I have always wanted to paint and draw since I was young. The idea of using visuals to communicate always felt natural to me. There were so many issues and stories I wanted to share – rather than verbally explaining them in detail, I paint. Art prompted me to reflect on what happens around the world.".
Shaq Koyok, *1985, Orang Asli Contemporary Artist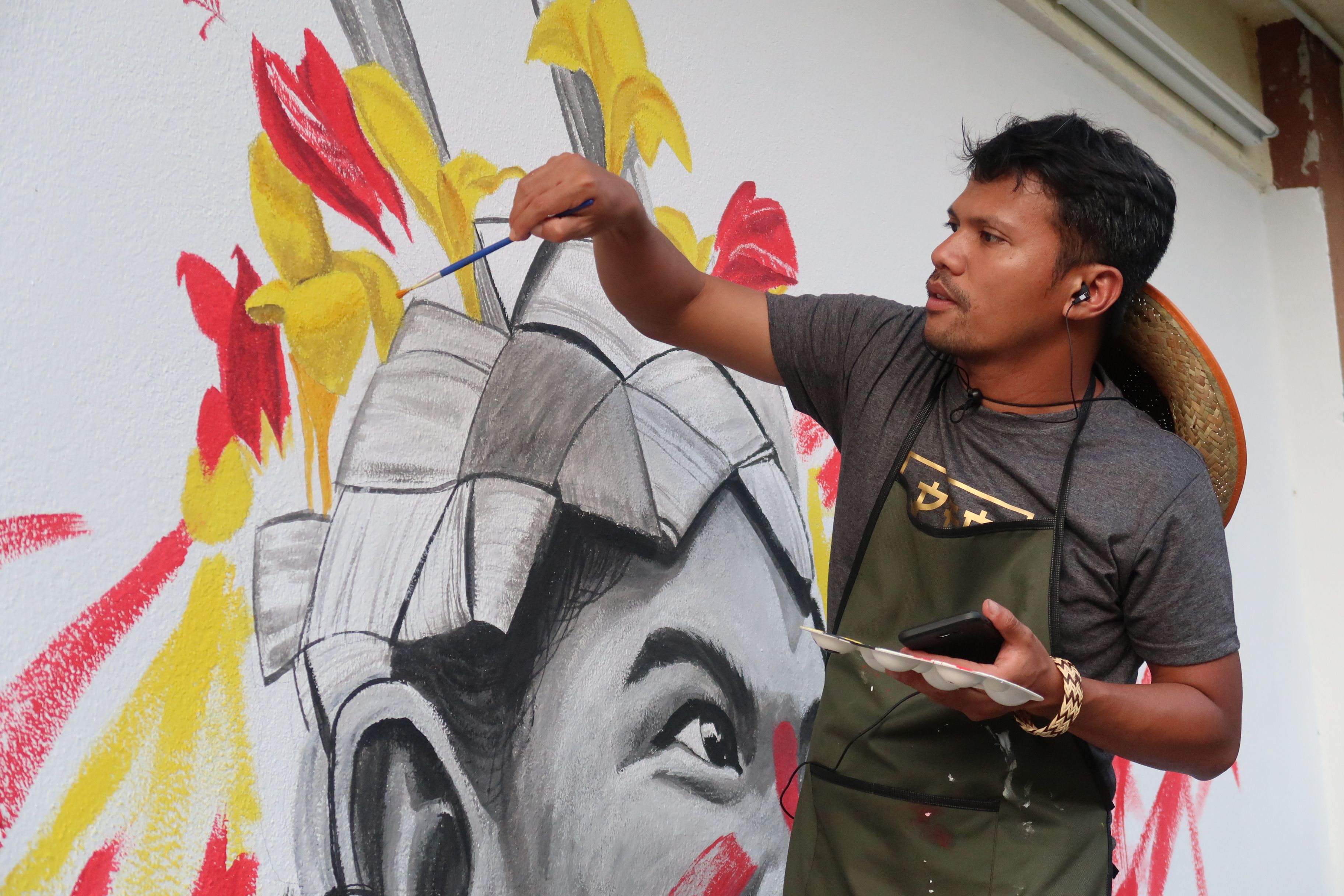 Malaysia's heterogenous Indigenous population is confronted with several challenges: a lack of recognition of their customary land, deforestation coupled with intensive agriculture and infrastructure development and climate change resulting in increasing droughts and food insecurity.
"In Malaysia, many Indigenous People live close to nature, but a lot of deforestation is happening around us in the name of progress and greed. Many Indigenous villages became the victim of over-development projects and have thus been relocated to new areas by force," Shaq deplores.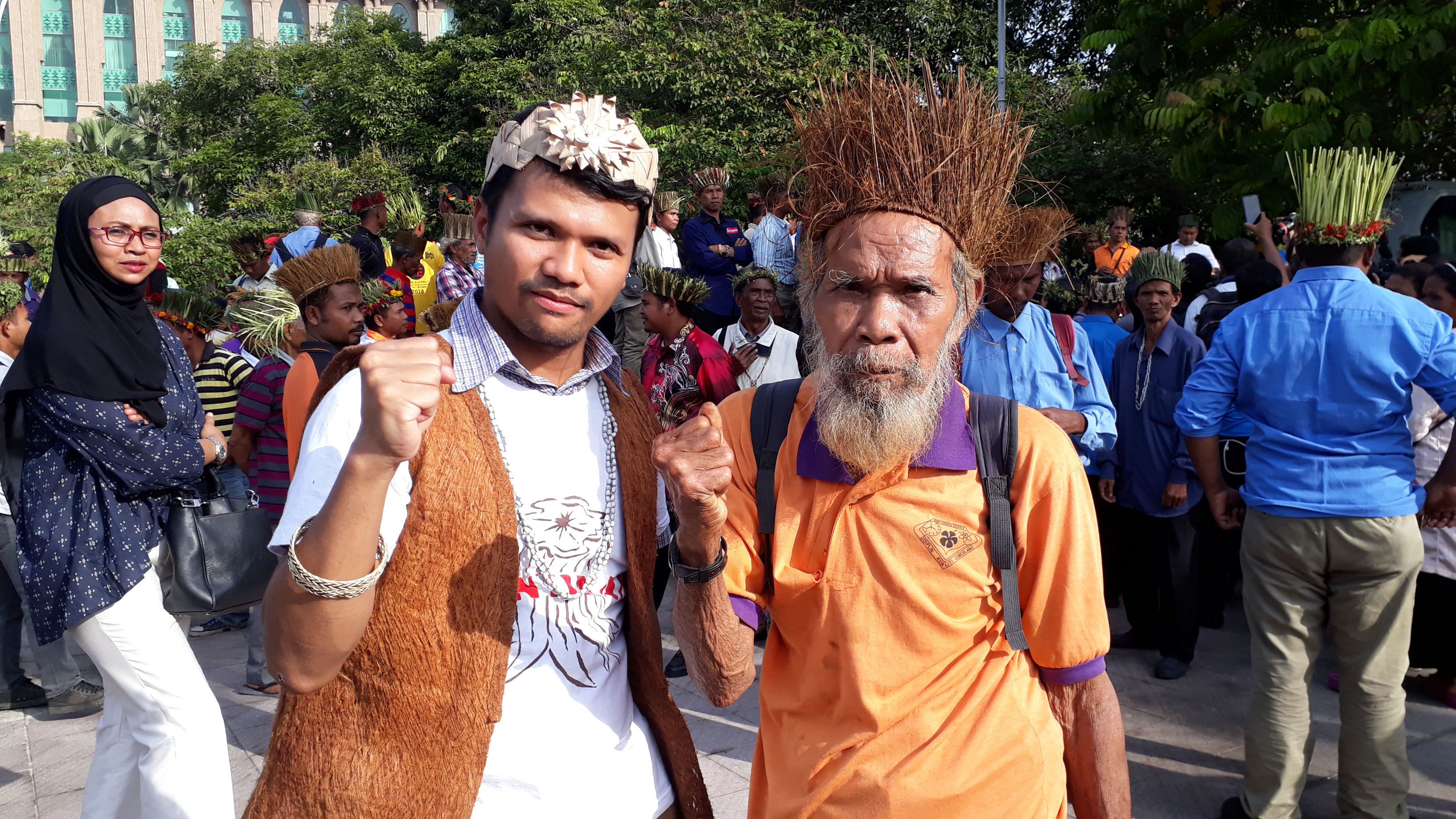 Shaq Koyok: "Nightmare of Moyang Bajos"
Medium: Oil on canvas
Size: 88 x 150 cm
2021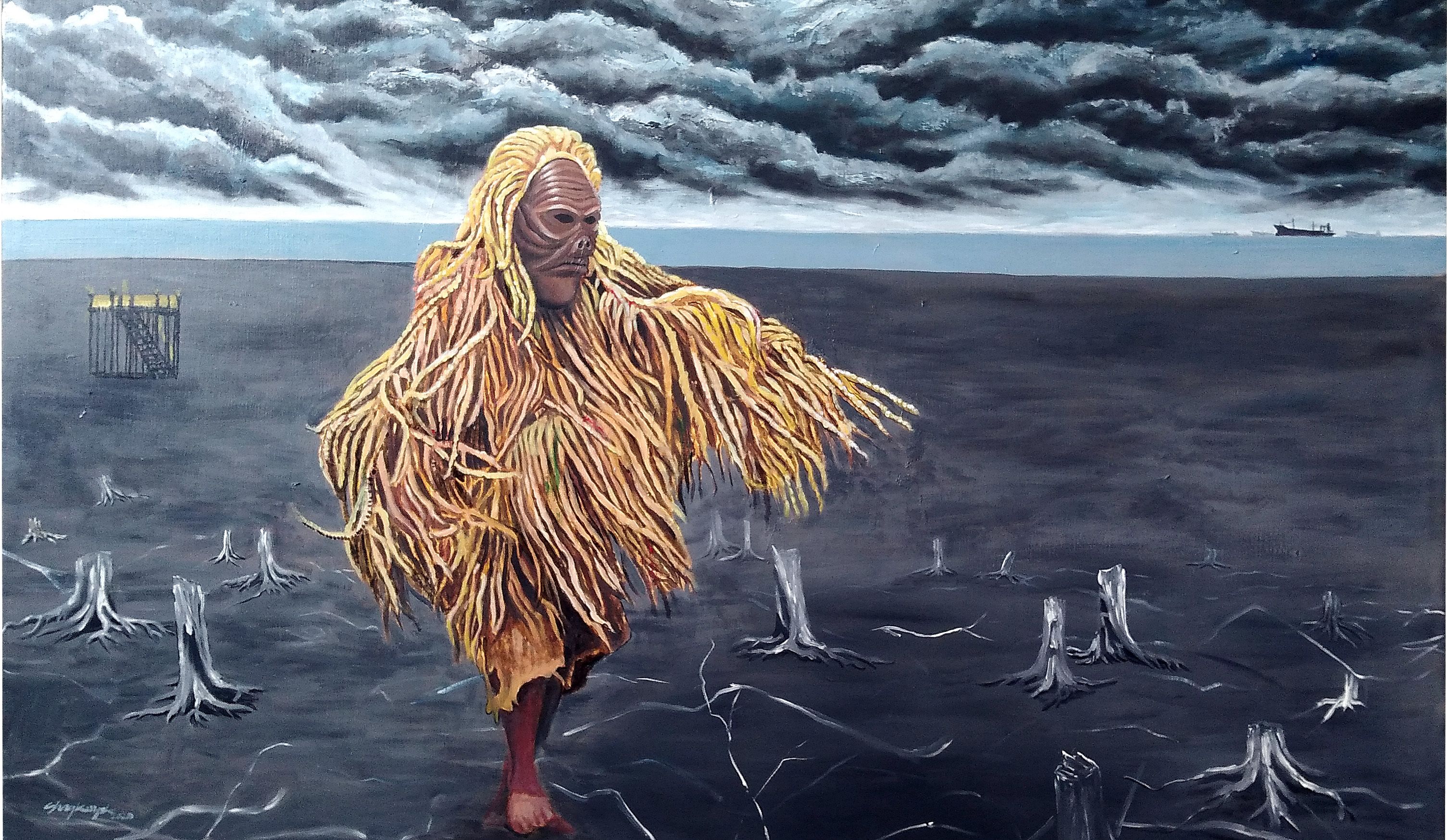 In one of his most recent paintings, "Nightmare of Moyang Bajos", Shaq reflects on the destruction of the mangrove forest in the Indigenous Mah Meri community, which represents one of Peninsular Malaysia's 18 recognized Indigenous Peoples. "Moyang Bajos" symbolizes the spirit of the ancestors, who is influencing the living and portrayed as a savior to mankind. The Mah Meri community lives in the Western part of peninsular Malaysia, in the coastal areas of the state Selangor. "They are a community of fishermen who depend on the sea for their livelihood. In Malaysia they are well known due to their traditional mask dancers who have been performing on international stages to promote their culture," Shaq says.
Attending a ritual ceremony held at the beach to honour the spirits of the land and waters performed by the Mah Meri Indigenous People in Selangor, Shaq had the opportunity to talk to the villagers about their concerns regarding a beach reclamation project.
To expand the local port, the reclamation project will encroach on customary land of the Mah Meri. "Villagers are concerned that they will lose the area that has been used for many generations to practice their religion. The Mah Meri people need to perform a ritual ceremony called "Puja Pantai", so as to have a safe journey when they go fishing in the open sea. In this painting, I tried to reflect what I have been witnessing, hoping it will make people realize progress doesn't mean you need to kill others in the process. I used the color grey to portray the dead mangrove trees along the coastline. The stormy clouds symbolize the dark future ahead – if these development projects continue."
Combining his passion for art and activism, Shaq sees his artwork as a way to promote Orang Asli culture and to gain awareness for the struggles the different Indigenous communities are facing in Malaysia. "I think we need to realize how important art is to open people's minds and hearts to deal with the real problems around us."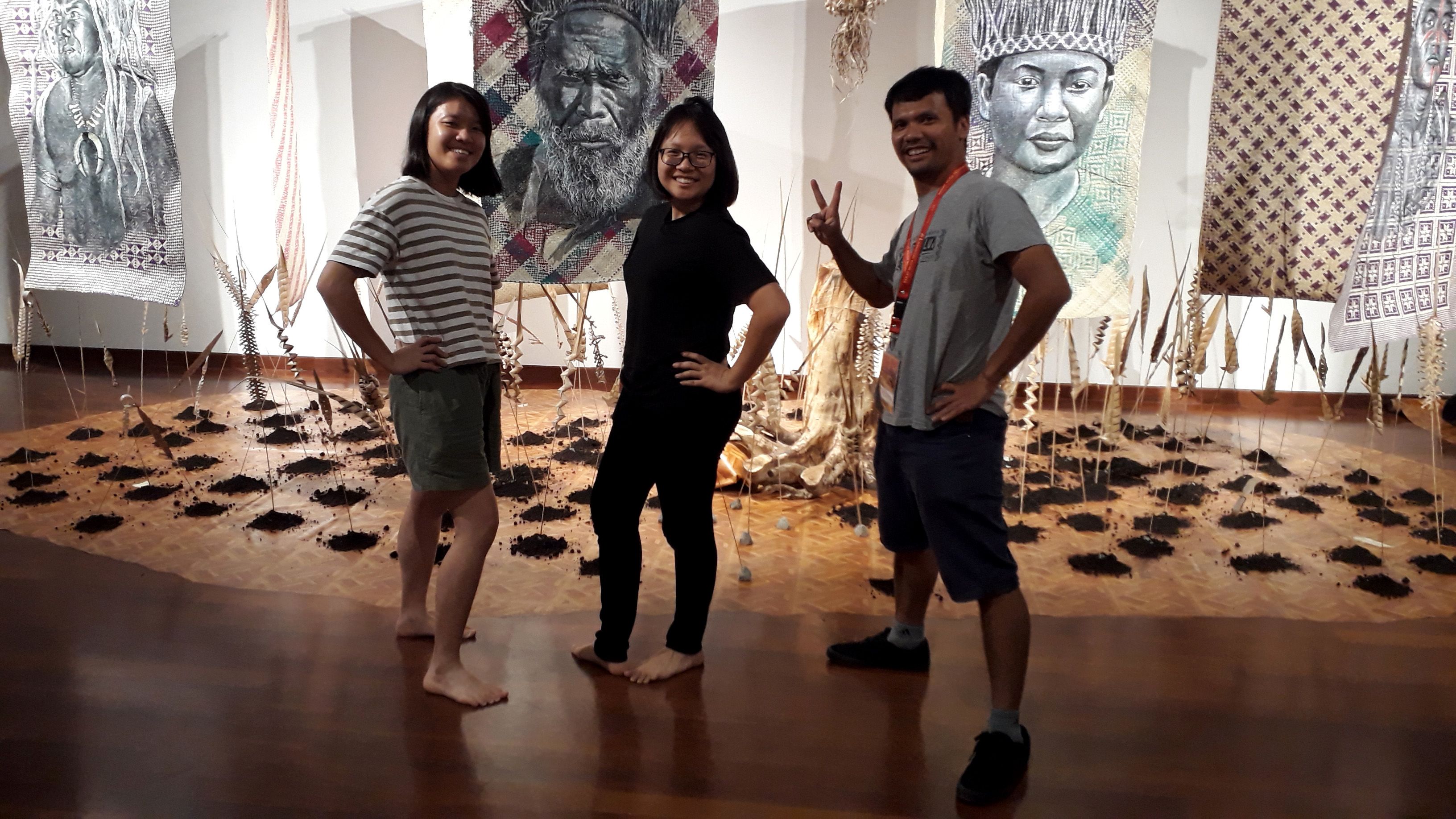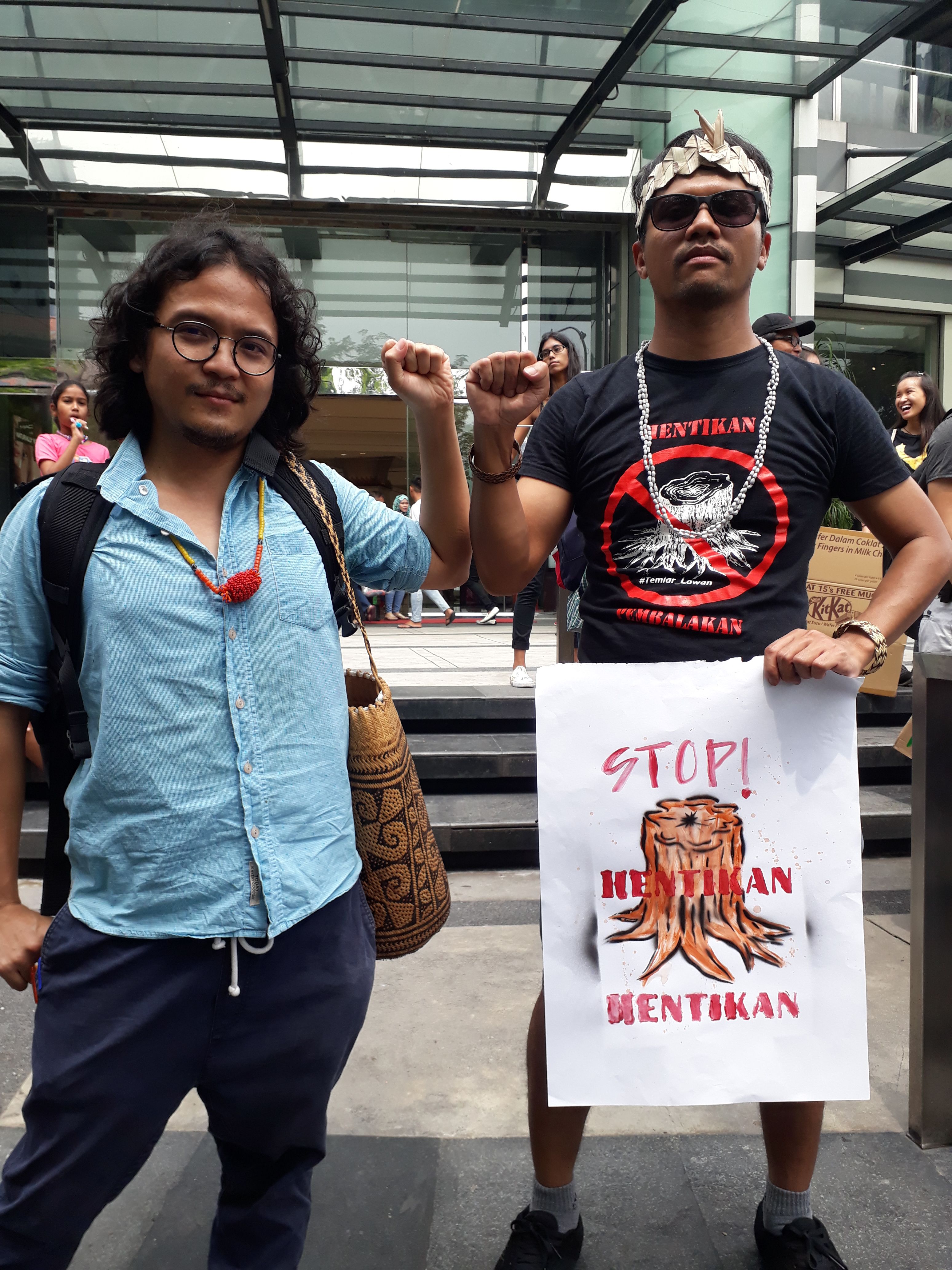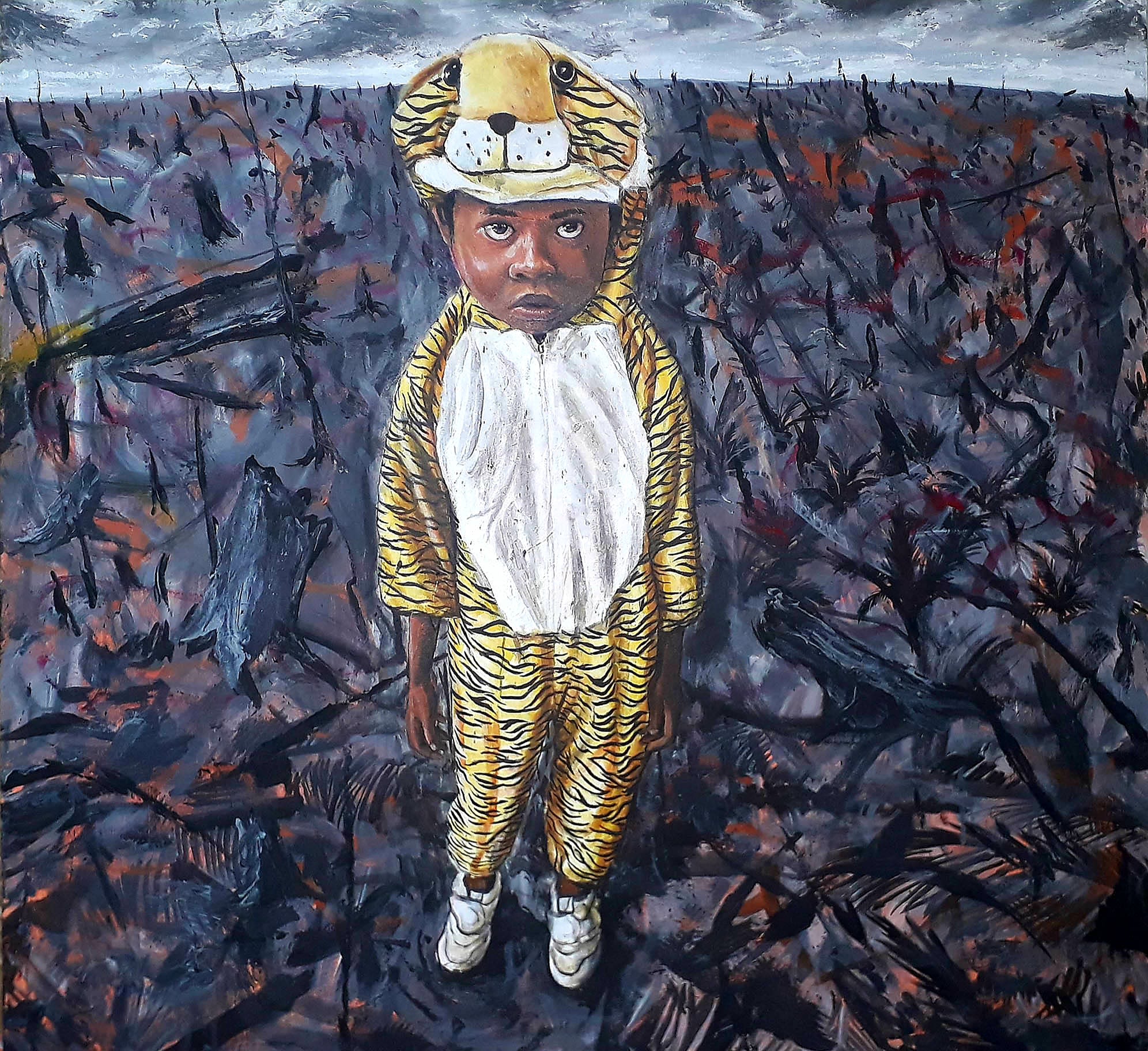 Shaq Koyok: "Legacy", Acrylic on canvas, 92 x 92cm, 2020.
Shaq Koyok: "Legacy", Acrylic on canvas, 92 x 92cm, 2020.
"The painting "Legacy" is inspired by my first-time trip to visit Royal Belum state park in Gerik, Perak. I was invited to run an art program with the Jahai community at Kampung Sungai Tanhain.
On their graduation day, the Jahai children performed a very inspiring performance about the Malayan tiger. This painting is about Jahai the children, the jungle, and our critically endangered Malayan Tiger. The questions that prompted me to draw this painting is: What will the future hold for us, Indigenous Peoples, and our Malayan Tiger? Which legacy do we want to leave behind for the young generation? I think the moment we lose something is the only time when we realize the need to appreciate things.
I dedicate this painting to the Jahai community – especially the younger generation of Jahai at Kampung Sungai Tanhain. Hopefully they will feel inspired and proud to be Orang Asli, as they have contributed so much to protecting the Malayan Tiger."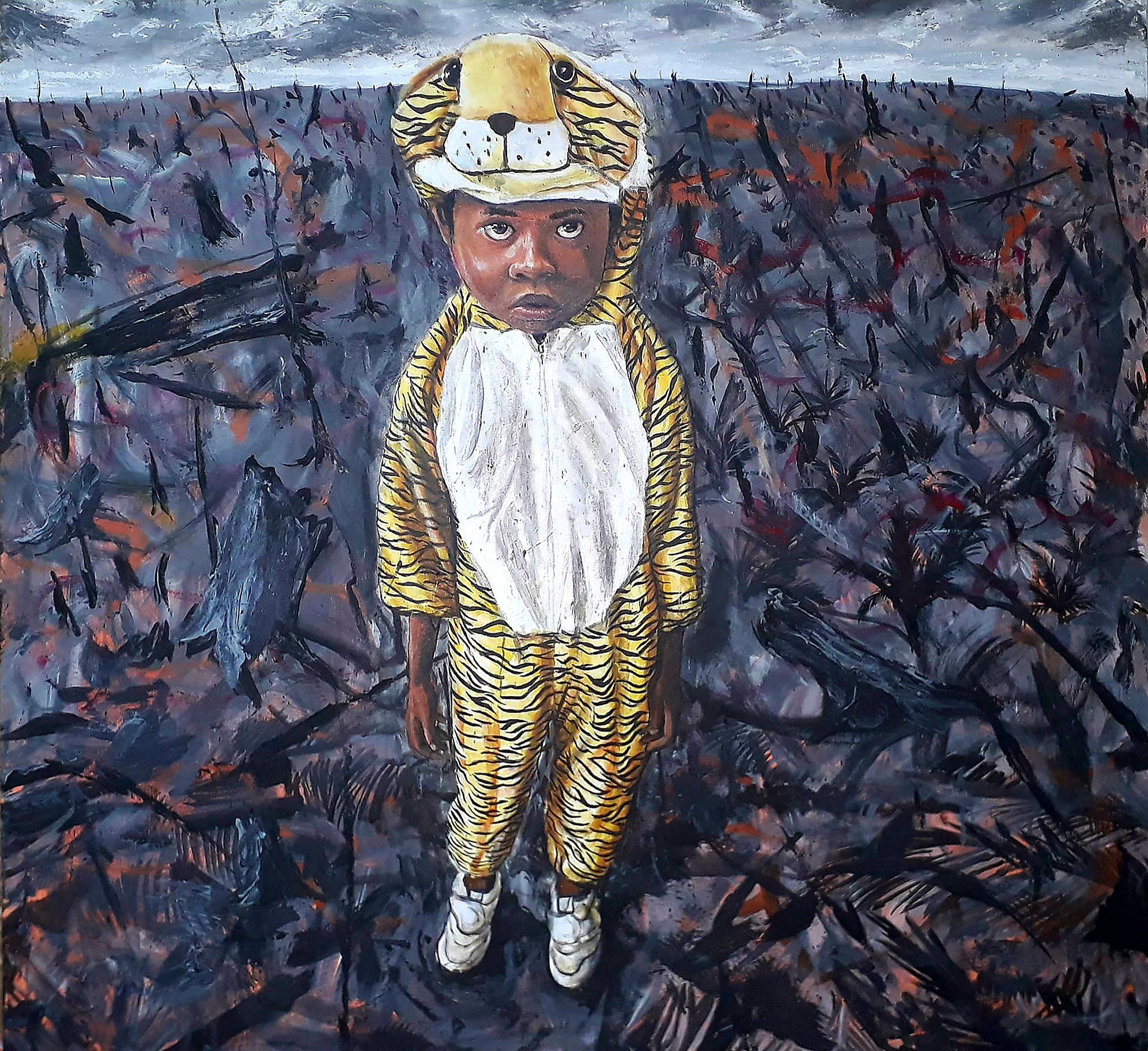 Shaq recalls the forest of his childhood: "When I was growing up, there were forests just a short walk from my parent's house. I could easily be in the peat forest fishing or playing with friends. But since the first deforestation happened in the 1990's and the second deforestation in 2006, the government cleared half of the forest in the Kuala Langat North Forest Reserve for the development of water theme parks for tourism. This experience, first-hand witnessing the logging, is hard to forget. The environment of the area now changed, and it has become more difficult for the Indigenous communities to access the forest. Many of us consider the peat forest as our livelihood and the center of our identity."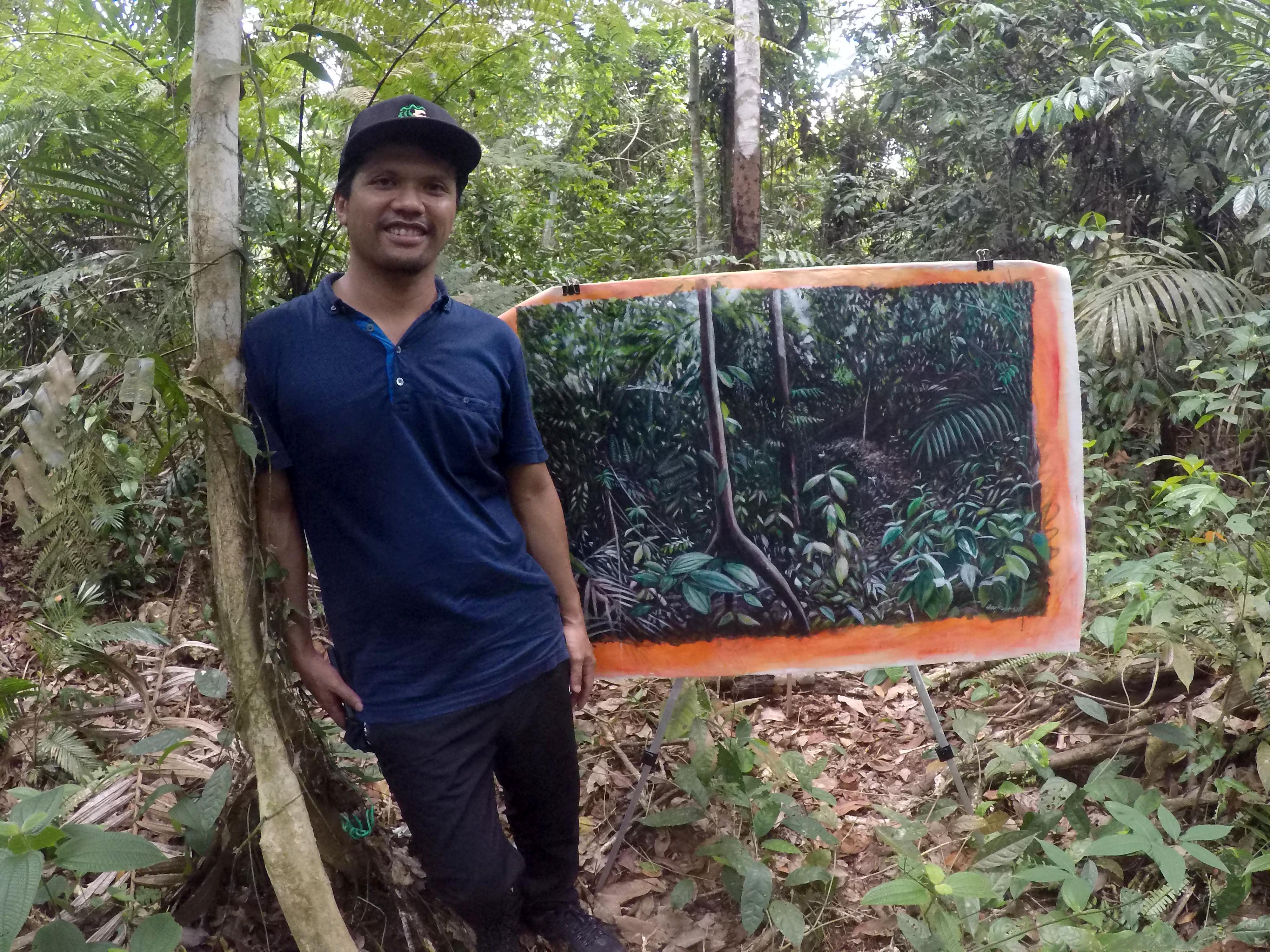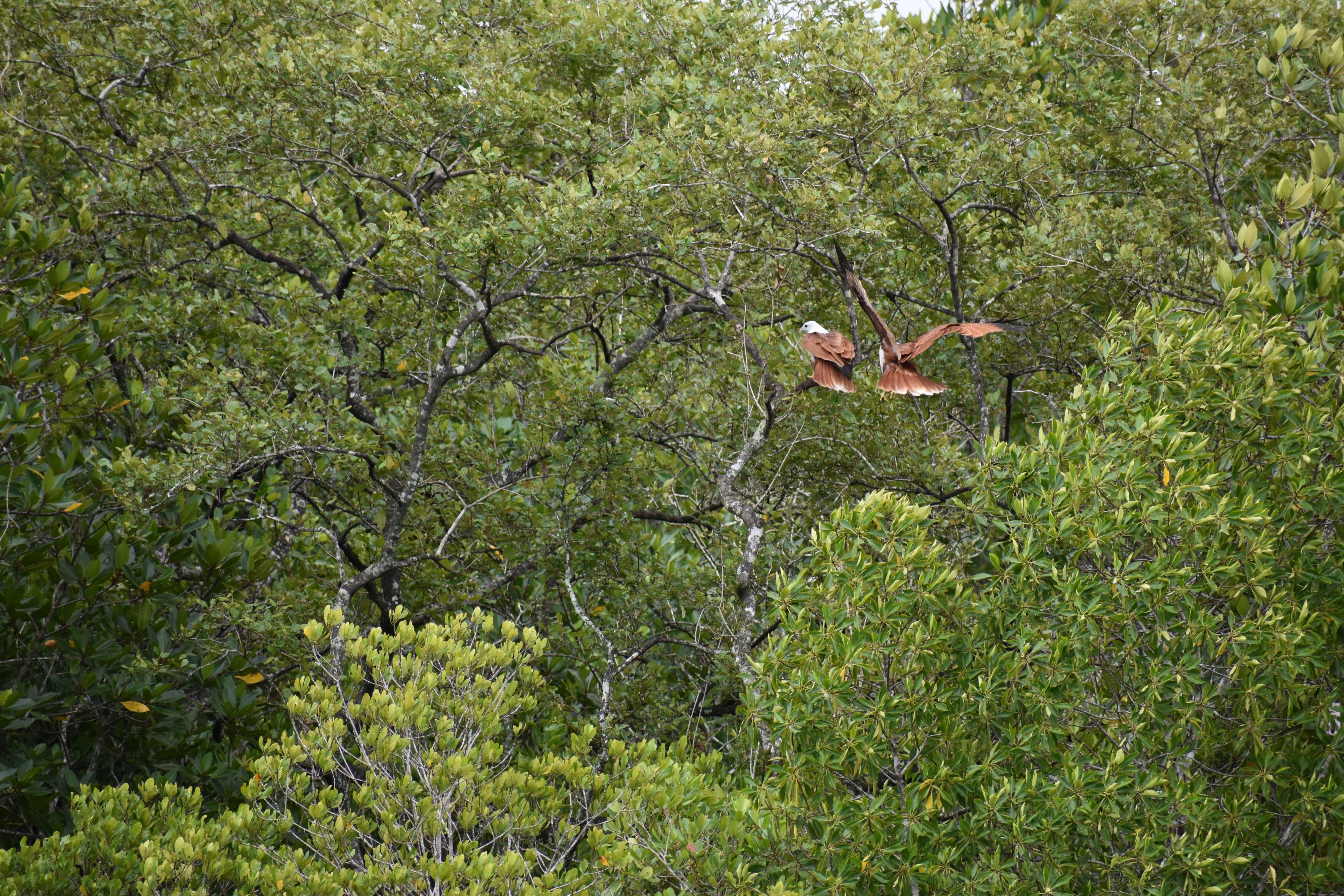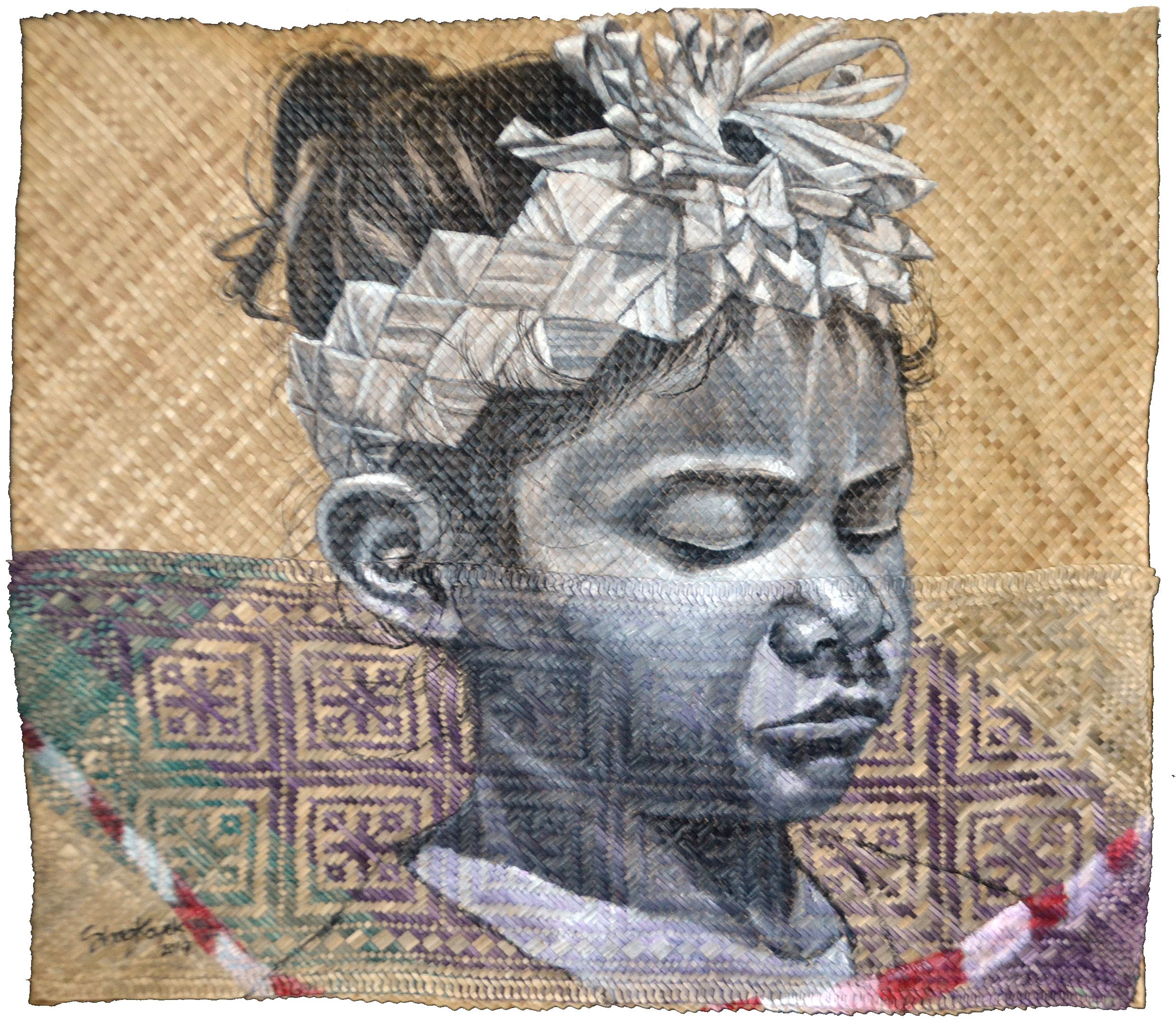 Shaq Koyok: "Redtape" / Acrylic on pandanous, 2019.
Shaq Koyok: "Redtape" / Acrylic on pandanous, 2019.
Shaq Koyok has produced artworks on and via a variety of mediums. For some colors, he resorts to using the peel of certain fruits, such as rambutan or mangosteen. He also paints on pandanus mats, made from fresh leaves of the pandanus palm. With the latter, Shaq hopes to uphold the heritage and identity of his community, since the art of pandanus weaving holds significant cultural and economic value among Malaysia's Orang Asli.
"Many master weavers like my mother always depend on rattan, bamboo, and pandanus for their weaving work. According to my sister, it is even easier to buy rattan online from another state than to go to a peat forest near the village to harvest it."
"My dream is to be able to speak and share freely about what is happening around us through my art – without being afraid of authority. I hope it will open people's minds and hearts so it can contribute to saving our future."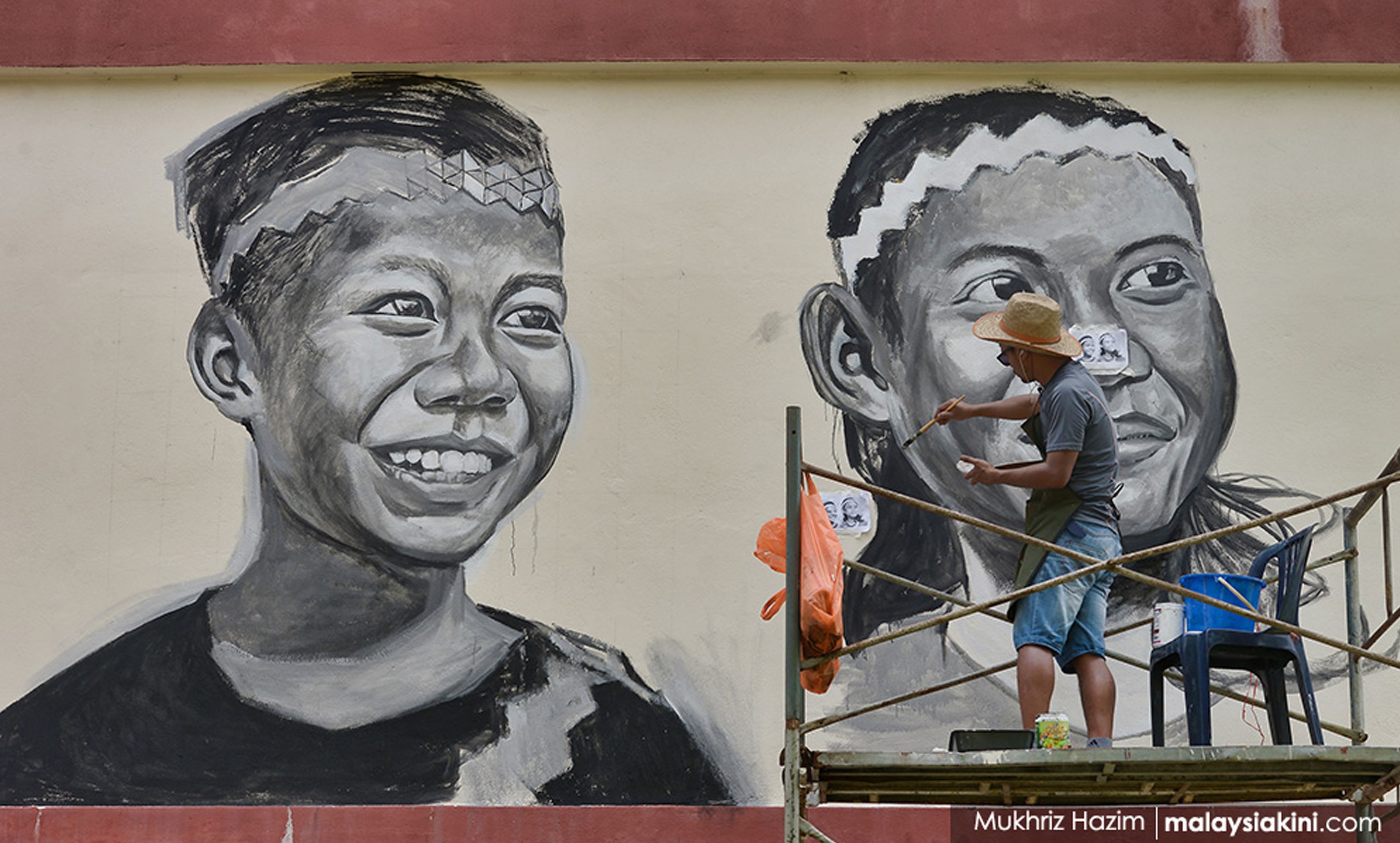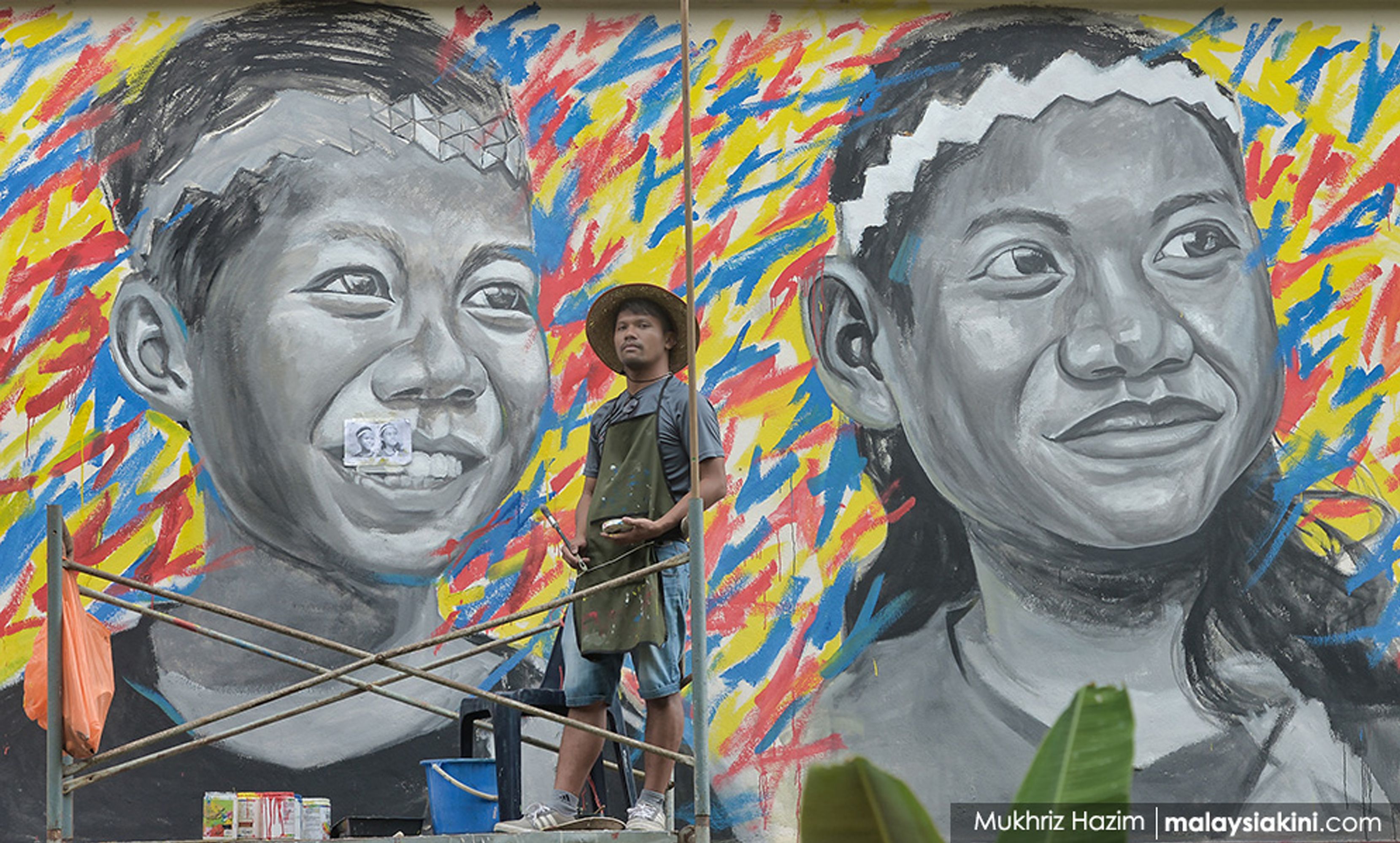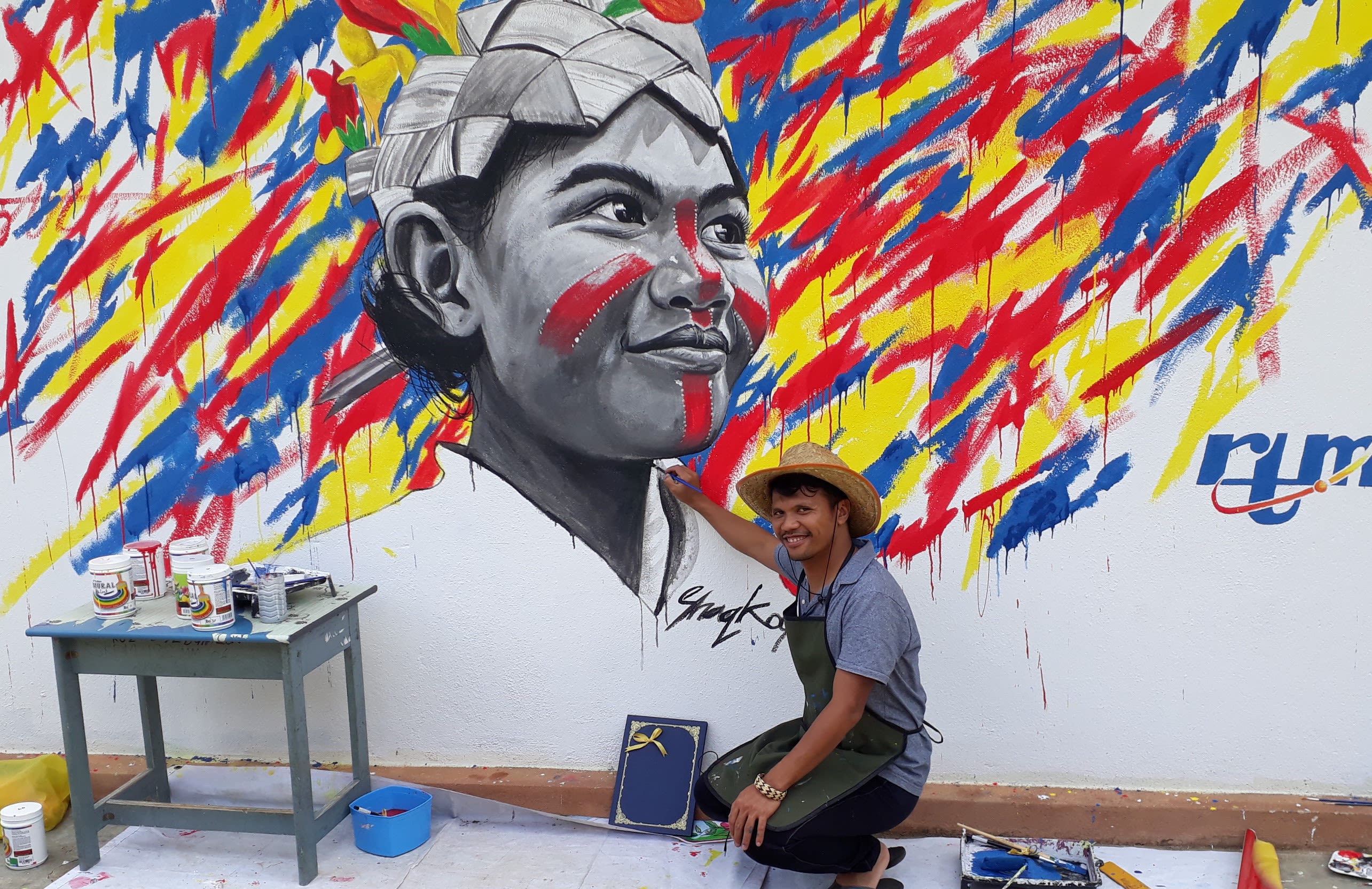 Shaq Koyok working on a mural at an Indigenous School in Perak, 2019.
Shaq Koyok working on a mural at an Indigenous School in Perak, 2019.
This story is part of a multimedia series showcasing the work and realities of Indigenous peoples across Asia and illustrates aspects of the study The rights, roles and contributions of Indigenous Peoples in NDCs: Experience from Asia undertaken by the Asia Indigenous Peoples Pact (AIPP) and the Forest Peoples Programme (FPP) over the past two years
The report was supported by UNDP, the UN-REDD Programme, the Development Cooperation Section of the Embassy of Sweden in Bangkok and the Swedish International Development Agency (SIDA) through Swedbio at the Stockholm Resilience Centre and looks at ways in which the promises made by governments under the first round of NDCs (Nationally Determined Contributions) have been translated into real strategies, policies, laws, and to what extent they include Indigenous People's rights to their land, forests, waters, and territorial management across Asia
The UNDP Climate & Forests Team assists different countries and stakeholders in the implementation of the Paris Agreement by reducing deforestation, forest degradation and promoting sustainable development pathways
Footnotes:
Photo Copyright: Shaq Koyok (except where noted)
Interview, Text & Visual layout: Roxana Auhagen