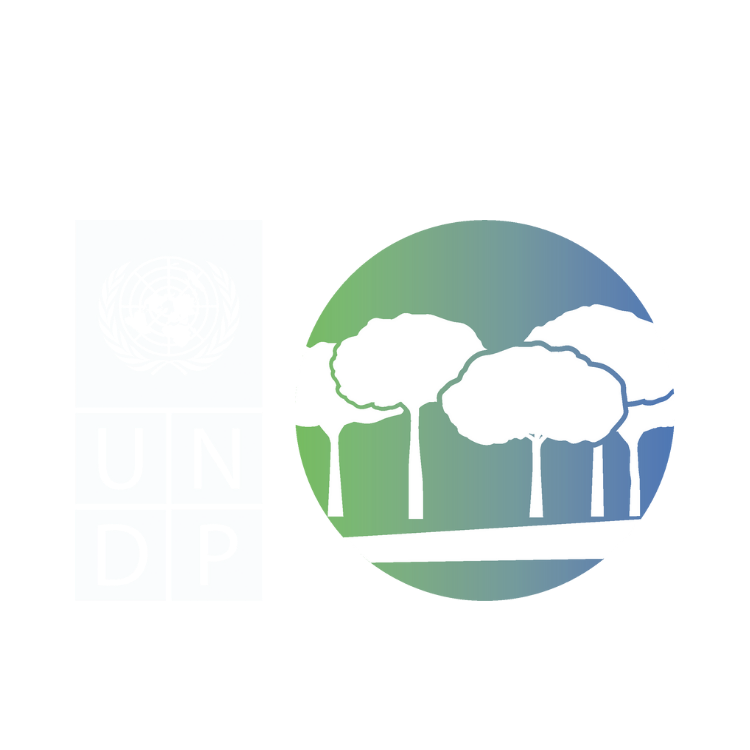 Progress of the Nested System for REDD+ Projects In Cambodia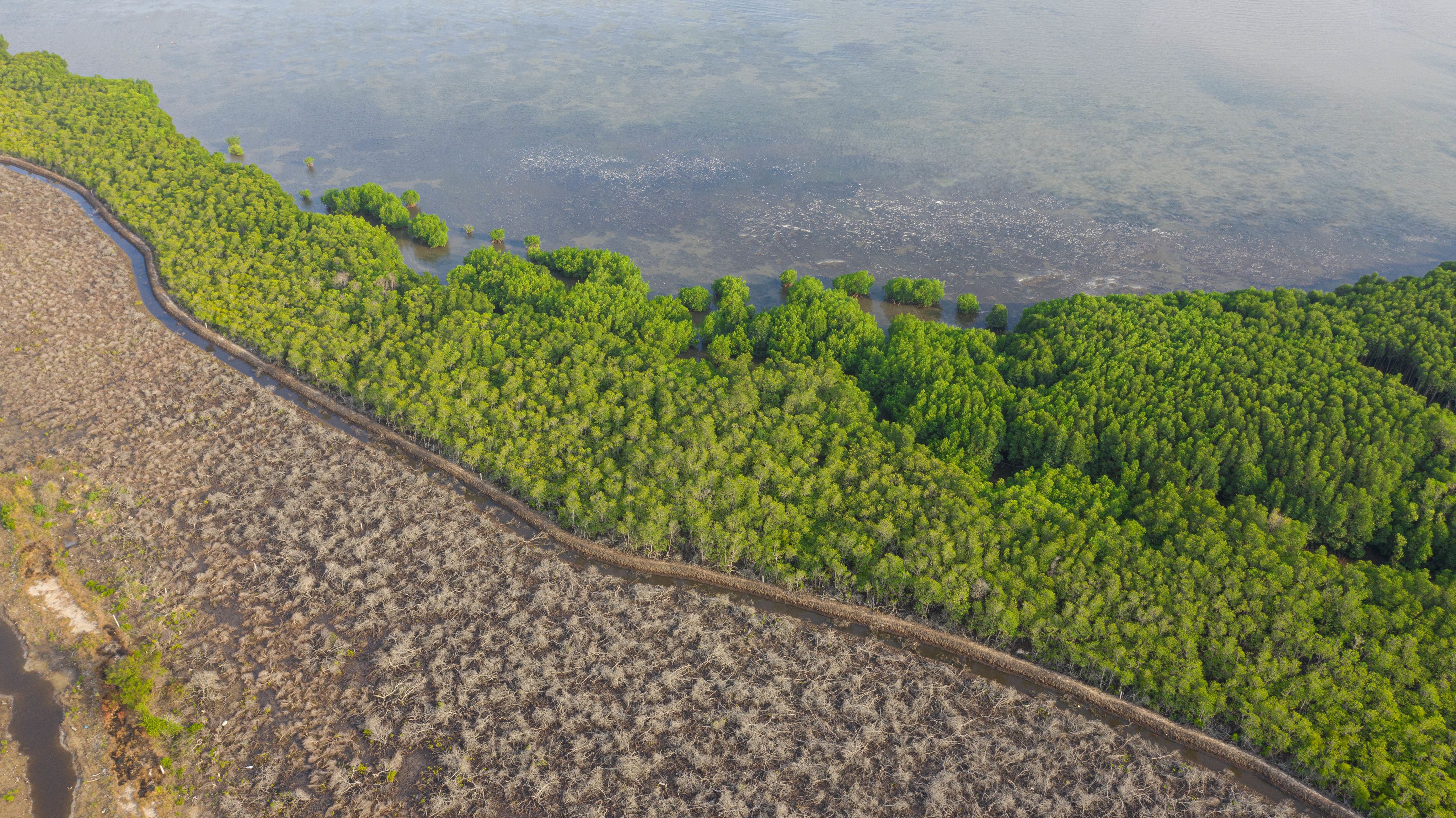 Contents:
1. Background
2. The problem: Multiple MRV Systems, methodologies and approaches operating in Cambodia.
3. The solution: Outline of the Nested System.
4. Structure of the Nested System
Regulatory Framework:
Institutional Support:
Technical MRV
Database
5. Guidelines for REDD+ GHG Mechanisms in Cambodia
6. Staged approach for the implementation
7. Enabling environment to implement Nested System
Benefit sharing
Financial Mechanism
Safeguards
8. Way Forward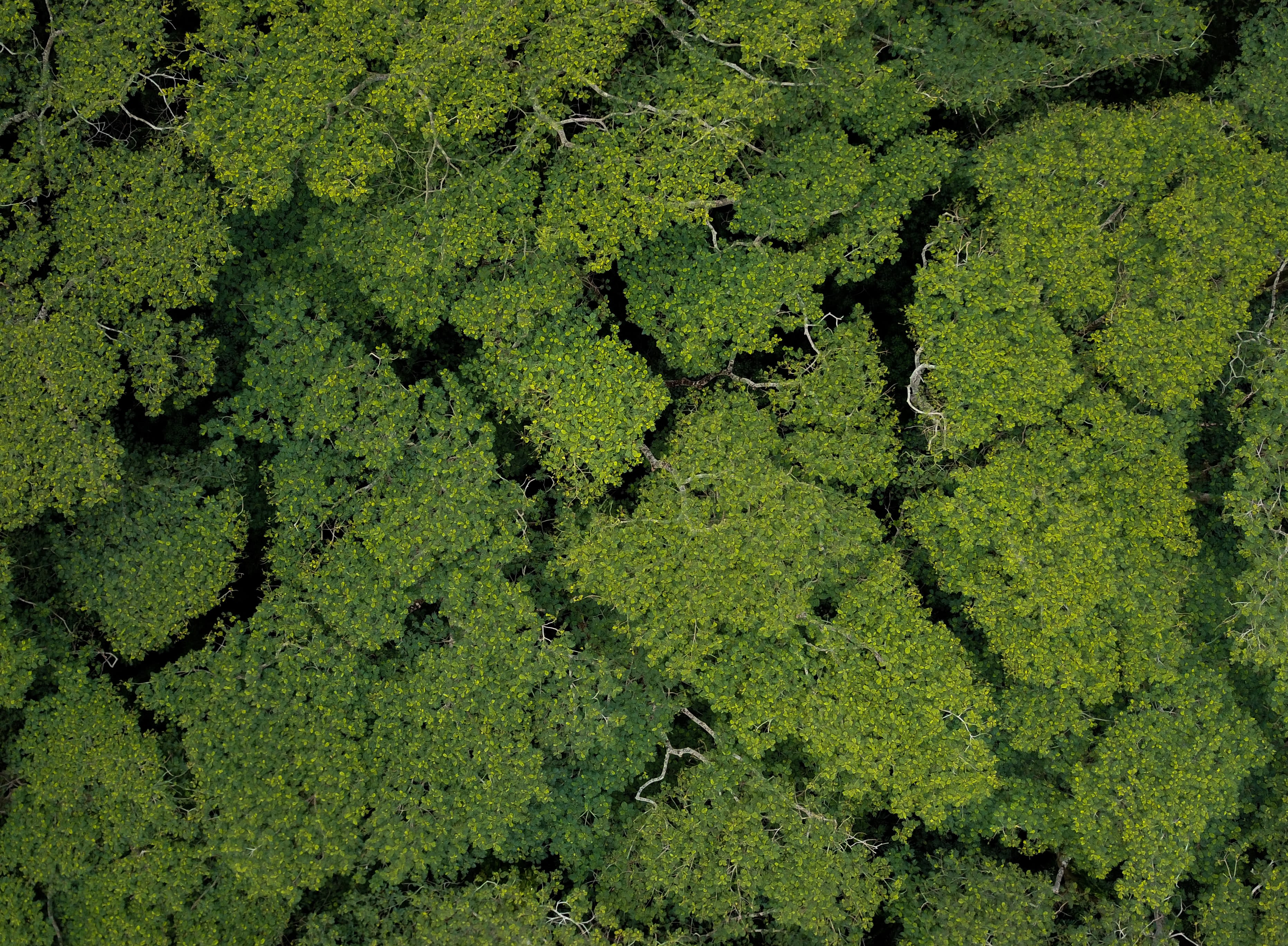 1. Background
The Royal Government of Cambodia (RGC) has officially endorsed the National REDD+ Strategy (NRS) as a strategic approach to combat the concerning trend of deforestation and enhance the well-being of forest-dependent communities. In conjunction with preparations for participation in the Paris Agreement under the United Nations Framework Convention on Climate Change (UNFCCC), the RGC is actively exploring additional avenues to facilitate climate finance for implementing its Action and Investment Plan (AIP) for REDD+ Program. This includes engagement in voluntary carbon markets, encompassing several underway private projects in the forest and land use sector, and compliance markets with an ongoing project prepared for Japan's Joint Crediting Mechanism.
The diversification of climate finance sources is vital to ensure sufficient investment is aligned with the Nationally Determined Contributions (NDC)'s forest targets enshrined in Cambodia's Long-Term Strategy for Carbon Neutrality (LTS4CN). Nonetheless, the proliferation of multiple schemes introduces challenges concerning the coordination of various stakeholders operating at different spatial scales, particularly in the realms of carbon accounting, safeguards monitoring, and benefit sharing. To ensure adequate harmonisation and compatibility between used methodologies and the national overall framework, the REDD+ Secretariat (RS), in collaboration with United Nations Development Programme (UNDP), proponents of REDD+ projects and other stakeholders involved in REDD+, are actively engaged in putting into operation a Nested System, to facilitate the implementation of REDD+ Greenhouse Gas (GHG) Emission Reduction (ER) Mechanism.
BOX 1. Nested Scope:
While nested is often interpreted as solely aligning the accounting and reporting of emission reductions and removals at different levels, it can also encompass a comprehensive policy framework that implements REDD+ across multiple levels related to national and provincial governance, safeguards management, benefits sharing and grievance redress procedures. This broader perspective was taken into account in the design of the Nested System of Cambodia and its integrated approach to policy implementation and governance at various levels.

Source: Nested of REDD+ Initiative, the World Bank, 2021.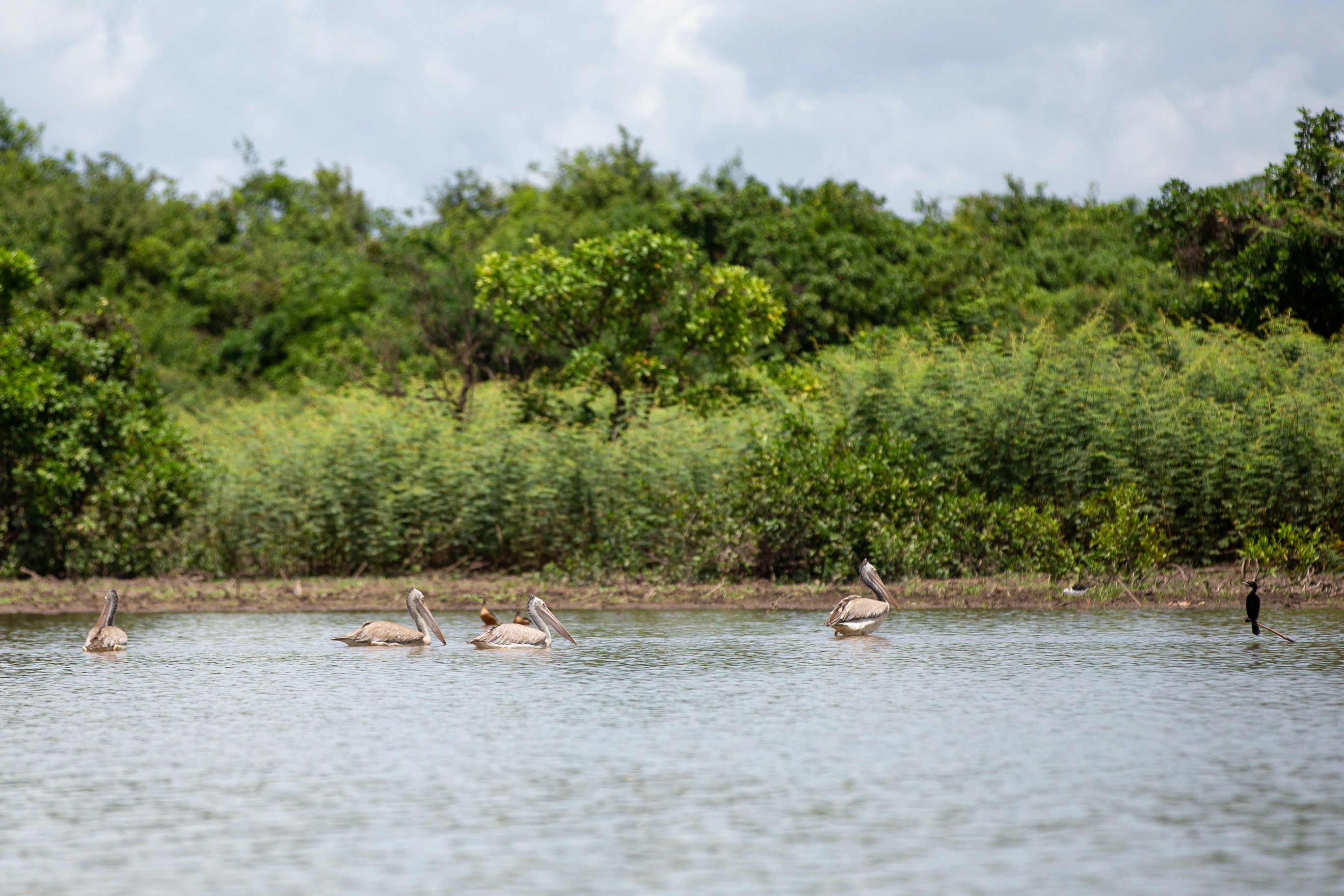 2. The problem: Multiple MRV Systems, methodologies and approaches operating in Cambodia
Currently, there are seven active forest carbon projectsin Cambodia and several in the pipeline that use different data and methodologies to measure emissions from forests, as well as performance of mitigation activities. The projects are aligned to various extents by using information from national data and measurement systems, and approaches comes from the first or second National Forest Reference Levels (FRL), 2018 and 2021 respectively, as the case may be. They also represent different baseline methods and may therefore not be equitable in terms of "equal reward for equal effort" due to different social and environmental safeguard approaches.
The use of different GHG measurement/monitoring systems or methods within Cambodia presents challenges when reporting achievement of the NDC under the Paris Agreement, including management of double counting. It may increase the risk associated with Article 6 through over-transferring mitigation outcomes jeopardising the NDC's forest targets, which represent almost 50% of the NDC's overall target. In some cases, it can create inequities among projects, i.e. some may receive larger payments for lower efforts. And finally, it can cause inefficiencies with regard to maximising forest protection with limited available finance.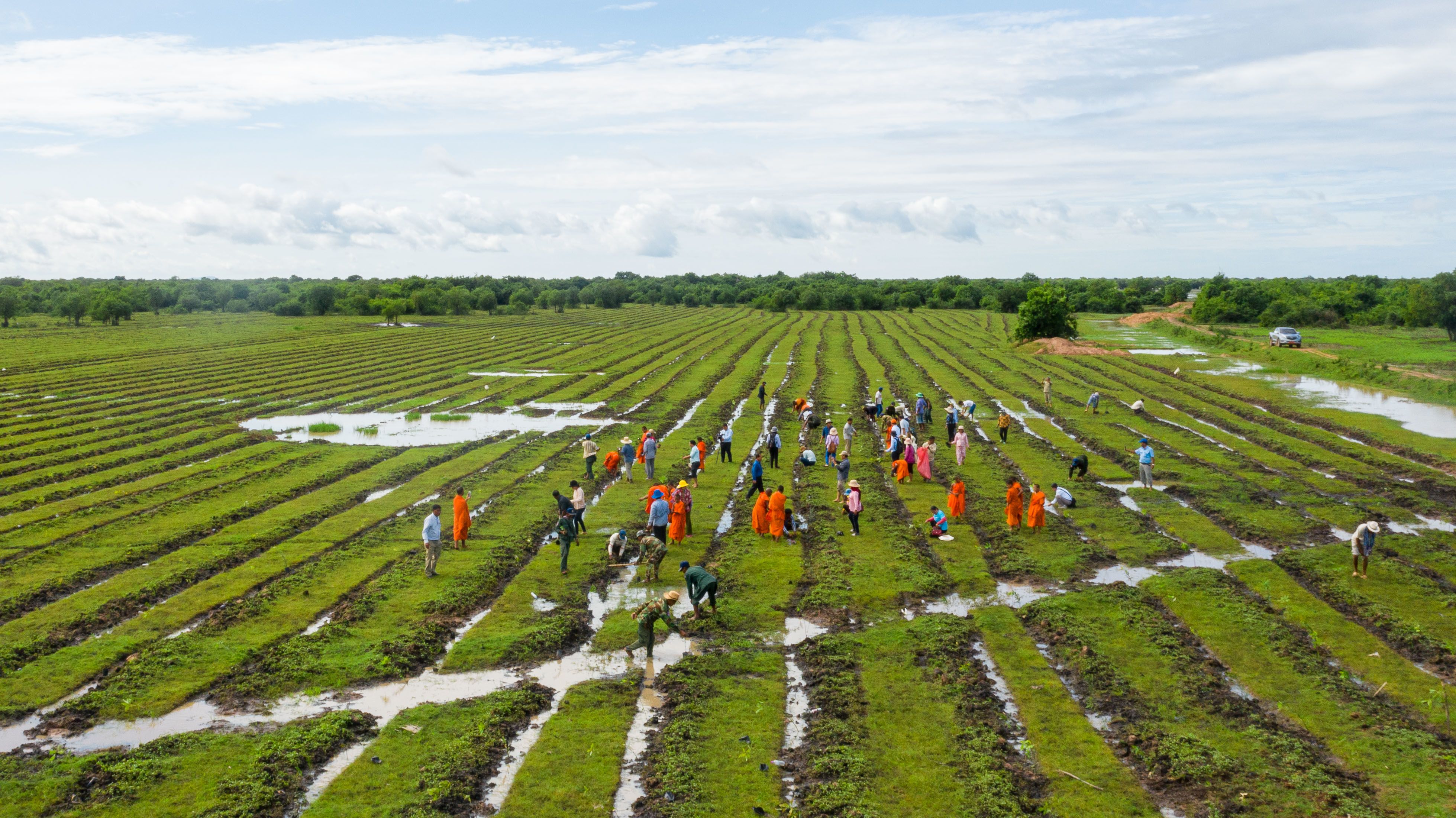 3. The solution: Outline of the Nested System
This scenario also presents multiple opportunities for Cambodia to leverage to support the integrity of carbon accounting and ensure a fair benefit distribution. Different sources of "results-based" finance are available at various scales. Projects, for instance, have a greater capacity to attract carbon finances from the markets. On the other hand, the government can pursue bilateral voluntary cooperation for the implementation of the NDC or apply to funds such as the Green Climate Fund (GCF) to receive REDD+ results-based payments at the national scale, or alternatively, at the jurisdictional scale during the interim period.
Cambodia acknowledges high integrity of carbon credit is a priority that demands environmental and social integrity, solid governance and science-based practices, as well as the need for clear rules regarding how actors interested in forest carbon finance operate, engage with, and report to the government. Therefore, to achieve the NDC's forest targets and maximise opportunities for forests and people and overcome the above-mentioned challenges, Cambodia has developed a Nested System aims to:
1. Enable Cambodia to participate in mechanisms/opportunities as framed by the Paris Agreement's Article 6, through fair rules, clear systems and transparency
2. Enable multiple sources of finance to support Cambodia's forest and climate goals, including private sector finance and participation in voluntary carbon markets
3. Supplement government capacity to implement the NRS through support for site-based activities
4. Drive projects to areas of higher risk and promote equity among them
5. Promote alignment in how projects and the national government measure GHG performance
6. Support Cambodia's NDC achievement and prevent the double counting of ERs
Cambodia's Nested System seeks to enable carbon crediting at multiple scales (project, sub-national, national). This required clarifying the processes, rules and methodologies to account for and keep track of ERs at multiple scales, and a fair system to reconcile forest carbon crediting and thus sharing REDD+ benefits at multiple levels. With these objectives in mind, Cambodia has developed the needed technical, procedural and regulatory components to implement the Nested System that are integrated into the REDD+ Regulatory Framework.
Cambodia's Nested System design encompasses a hybrid approach, incorporating both centralised and decentralised models of Nesting. Through the implementation of the Nested System, Cambodia will have the capability to allocate baselines to projects seeking participation in the voluntary market. These projects will generate ERs or removals based on their individual performance while ensuring alignment with the national monitoring system. Simultaneously, initiatives associated with the compliance market will facilitate the generation of ERs in accordance with national performance.
To put all the elements in place, Cambodia defined a staged approach to designing, integrating and enforcing the Regulatory Framework, which considers a Piloting to understand how the institutions and systems respond integrally and identify pending gaps and request capacity to operate the System nationally and provincially. This regulation will require REDD+ projects (or programs) to register in a National REDD+ Project Database and follow a set of requirements that will align REDD+ projects/programs with national framework, including the NRS, National Forest Monitoring System (NFMS), or Safeguard Information System (SIS).
BOX 2. Consultation Process of Nested System:
Cambodia has been making significant strides in developing a robust Nested System to address integrity concerns and foster forest finance. Beginning with a nested workshop in November 2018, the country embarked on a journey of extensive deliberations and discussions. By March 2019, fruitful conversations were held regarding the objectives of nested, scales of crediting, and the potential for carbon finance. Building upon this momentum, subsequent agreements were reached in 2019, focusing on the comprehensive design of the nested framework, adopting a staged approach to its implementation. Towards the end of the year, the REDD+ Secretariat took a momentous step by issuing a "Technical Note" on nested, outlining its objectives and establishing a timeline. 2020 and 2021 witnessed dedicated efforts to develop the regulation and essential elements that would underpin the Nested System, marking another milestone in Cambodia's commitment to sustainability and forest stewardship.

Source: Nested Report of Cambodia.
4. Structure of the Nested System
The following elements have been developed under Nested System's structure:
4.1 Regulatory Framework
Prakas: Official document drafted that would provide formal, legal standing to implement Nested in Cambodia. In particular, it will provide for the enforcement of the Guidelines (below), and state that the National Council Sustainable Development (NCSD), relevant ministries and institutions and the REDD+ Secretariat must implement the Prakas, once it has been signed by the Minister of Environment.[2]
Guidelines on the Rules for REDD+ Nested in the Kingdom of Cambodia: This document has the details of the Nested System in Cambodia. The draft was developed and accepted by the Minister in 2021. It includes elements such as, roles and responsibilities, procedures to register a project, conditions of eligibility, safeguard procedures and enforcement and revision of the

Nested System's implementation.

Positive list: The Guidelines state that projects can use pre-approved standards on a "positive list" that would be posted on the REDD+ Database. A draft positive list has been developed that assesses VCS JNR, VCS stand-alone methodologies, and JCM. The revision of such methodologies will be carried out once the RGC through the REDD+ Secretariat establishes the final design of the Nested System particularly for stand-alone projects and finishes the review of the VCS's REDD+

consolidated methodology.
[2] The Prakas and Guidelines were created to dock into the draft Sub-decree, but are not dependent on it, i.e. they may be endorsed at any time.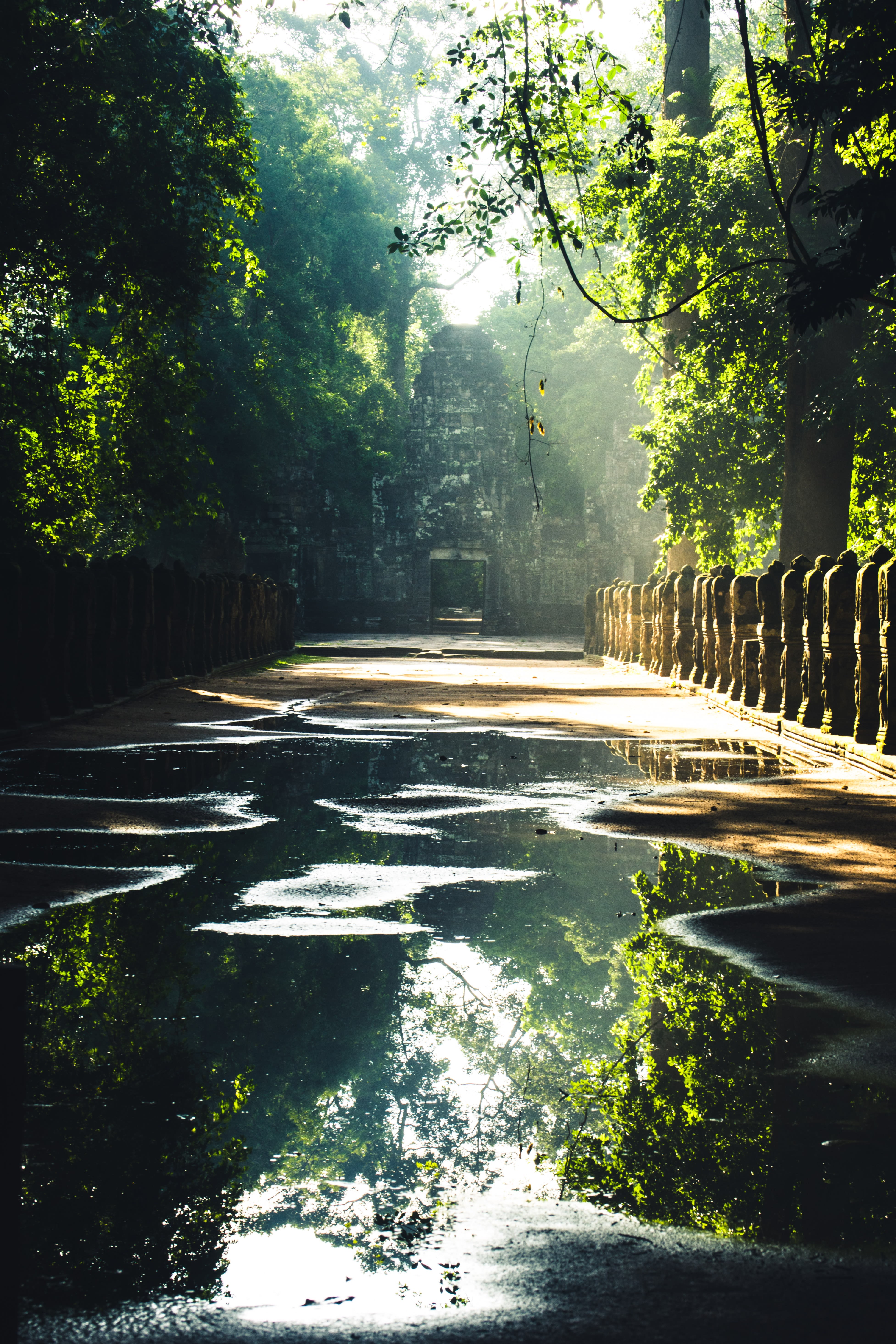 Nested System's structure: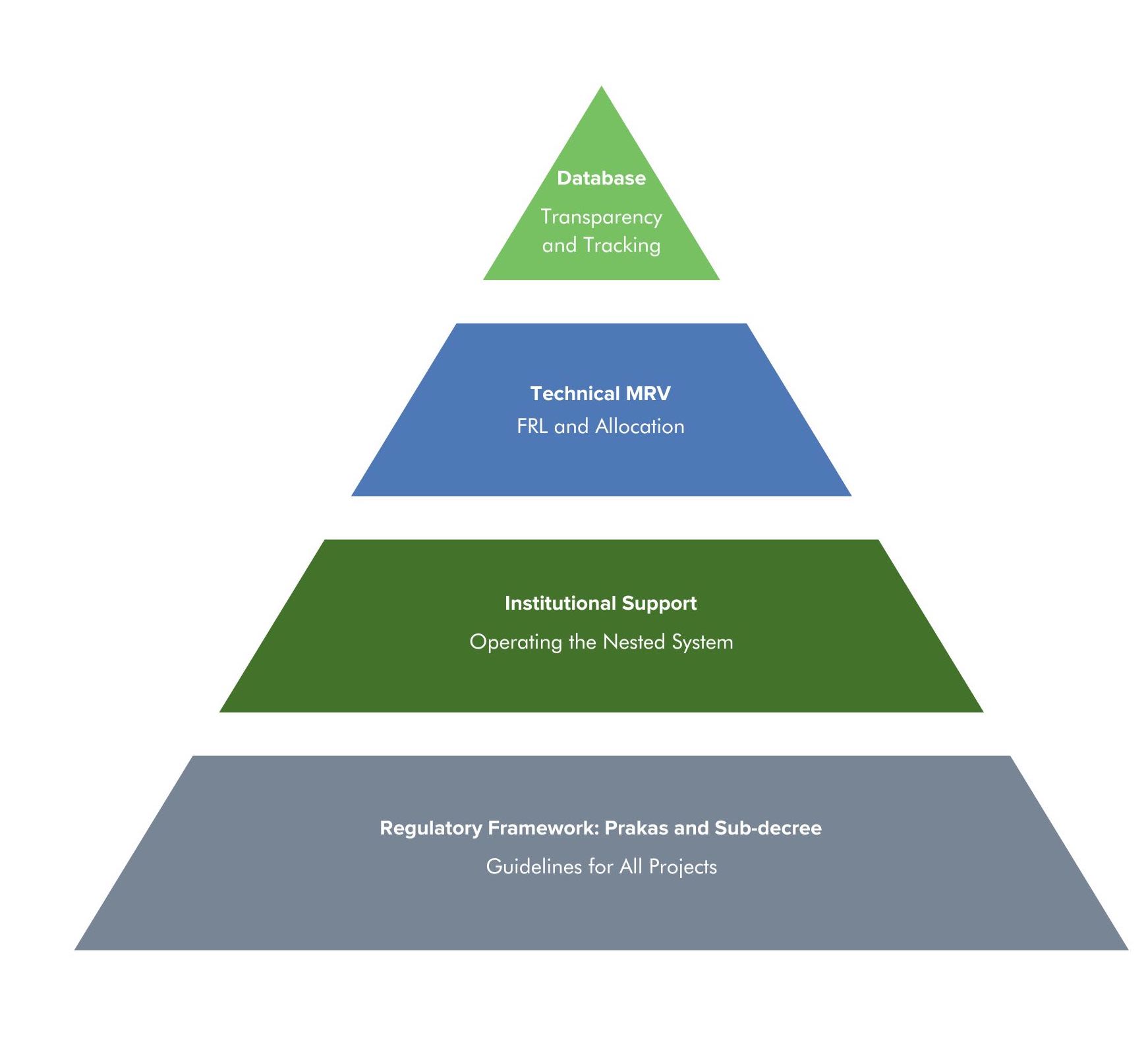 BOX 3. Cambodia and VCS's REDD+ consolidated methodology:
Verra is revising its approach to VCS REDD+ projects globally in response to identified issues with current methodologies and projects. These revisions aim to enhance the environmental integrity of REDD+ projects worldwide, aligning them with the latest scientific knowledge and evolving best practices. In Cambodia, the government is analysing this information to update or modify its draft Prakas and Nested System as necessary, ensuring compliance with market integrity requirements. The new REDD+ Consolidated Methodology is currently undergoing validation and is expected to be finalized in 2023. Once approved, all VCS REDD+ projects in Cambodia, both existing and new, would be mandated to adopt the new methodology. This work underway reflects Cambodia's dedication to upholding high standards of REDD+ implementation, thereby securing its prominent position in the voluntary carbon markets.

Sources: Own elaboration.
4.2 Institutional Support
REDD+ Institutionalisation: REDD+ Secretariat is working on institutionalization and strengthening of REDD+ Program and the Nested System in the Ministry of Environment's structure to ensure its proper management and correct integration of the LULUCF/FOLU sector in the NDC's forest targets.
REDD+ financial and benefits-sharing procedures: Cambodia is working on a proposal to build streamline financial institutional arrangements to integrate the revenues management and benefits-sharing procedures from REDD+ financing flows through the Environmental and Social Fund (ESF).
Safeguards management: REDD+ Secretariat is identifying and addressing gaps/next steps in the SIS and Nested System's operational requirements to implement specific REDD+ safeguards at various jurisdictional levels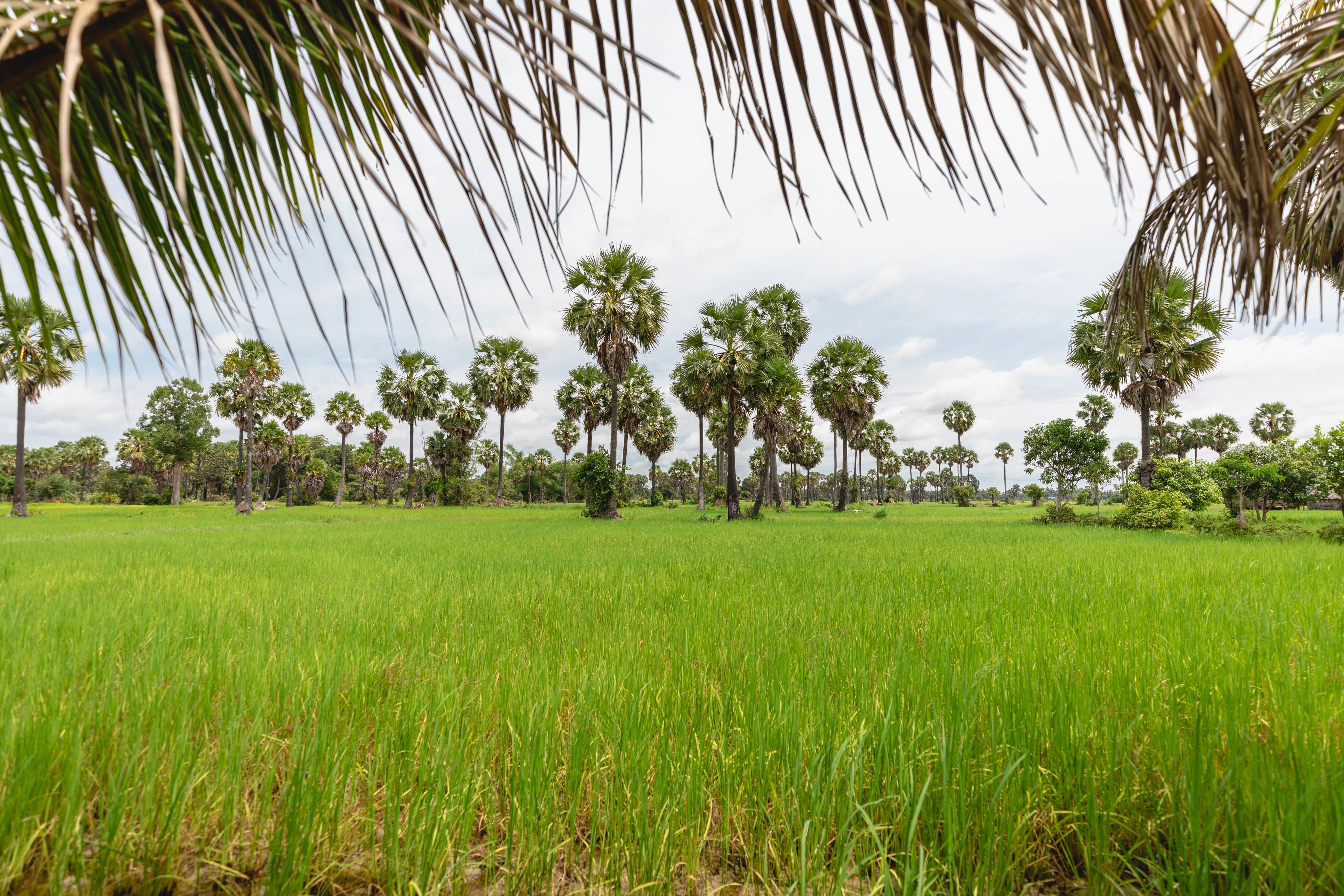 4.3. Technical MRV
FRL and Allocation Tool: A national Forest Reference Level was developed and submitted to the

UNFCCC in January 2021

. In order to align project accounting with the national system, an allocation approach has been developed to support project baselines. Allocation Tool will be tested and updated in the Nesting Piloting to comply methods and guidelines recommended by initiatives or market mechanisms to ensure transparency, integrity and accountability used to allocate portions of the jurisdictional FRL to nested projects and lower-level jurisdictional programs.
CEMIS: To strengthen the existing national systems related to Cambodia's National Forest Monitoring System (NFMS), and MRV System, the Government is improving capacities to integrate emissions from forest degradation/deforestation, community and local-scale monitoring, reporting as well as integration and testing of the interfaces of the technical and operational components of the nested framework to Cambodia Environmental Management and Information System (CEMIS) and Information System and Decision Support (ISDS), which is the new national framework for database management, for data/information sharing and for dissemination of information.
BOX 4. Cambodia's Updated Forest Reference Level (FRL):
In 2021, Cambodia submitted an updated version of its Forest Reference Level (FRL) to the UNFCCC, providing a transparent, complete, consistent, and accurate overview of the data and methodologies used. A team of technical experts from sectoral ministries and national institutions, supported by international organizations and stakeholders, actively participated in the construction process. The updated FRL builds upon the criteria, definitions, and assumptions of the First FRL submitted in 2017, incorporating updates to enhance transparency, consistency, coherence, and accuracy. It also integrates newly available information and methodologies, facilitating the nested process. The submission of the Second FRL aims to secure payments for results from Cambodia's REDD+ program implementation and provide stakeholders with a transparent and more precise estimation of historical emissions in the forest sector, incorporating the latest information and methods since the First FRL submission.

Source: Second Forest Reference Level for Cambodia under the UNFCCC.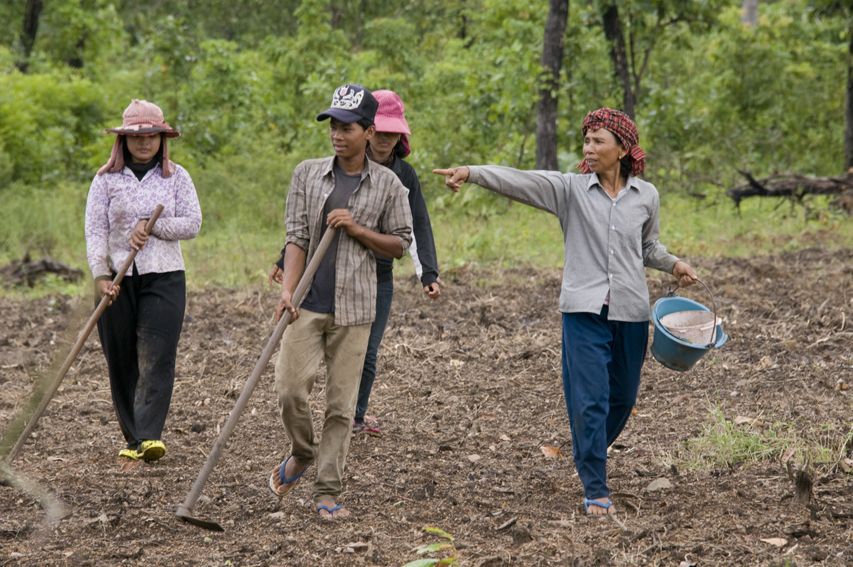 4.4 Database
National REDD+ Registry System: A database has been developed for the official registration of REDD+ projects and publicly track progress over time. It is already available online in a Beta version (See here). The database provides transparency, accessibility, and forms to register and approval projects based on information provided by developers and/or implementers. All projects must follow the new regulations on emissions tracking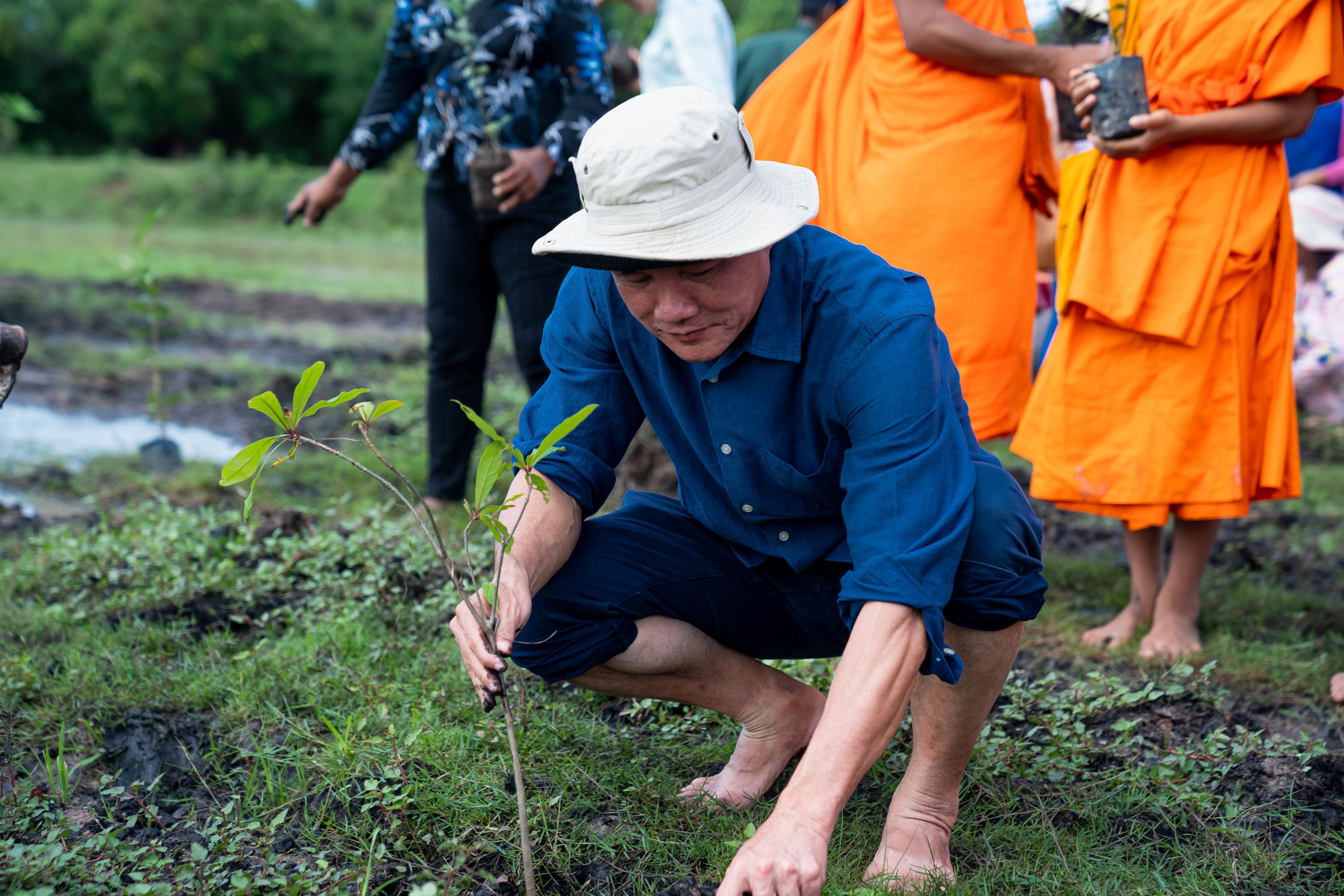 5. Guidelines for REDD+ GHG Mechanisms in Cambodia
The objective of the Guidelines for REDD+ GHG Mechanisms and Prakas is to provide rules and procedures for registration in the National REDD+ Project Database, including Conditions of Eligibility. The Prakas is intended to support the Sub-decree on Rules and Procedures for Participation in REDD+ GHG ER Mechanism, under the unique provision in the Sub-decree for REDD+ projects which they must be registered in the National REDD+ Project Database in order to gain entry into the National Registry of GHG ERs. The National REDD+ Database will serve the following functions:
Provide information about the process for admission and a list of registered projects;
Facilitate the REDD+ project/program registration process;
Centralize and make available REDD+ project information;
Provide ongoing monitoring of projects;
Provide summary information.
The Prakas details conditions of eligibility for projects willing to register with the REDD+ Database, with requirements on:
REDD+ Project Proponents;
Support for the National REDD+ Strategy;
Quantifying and Measurement, Reporting, Verification and Monitoring of ERs (incl. measurement protocols, setting and allocation of baseline, the use of approved standards, leakage and permanence provisions, etc.);
Safeguards requirements (incl. the use of approved standards, reporting requirements, etc.);
Benefit-sharing (incl. information disclosure, revenue distribution guidelines, etc.).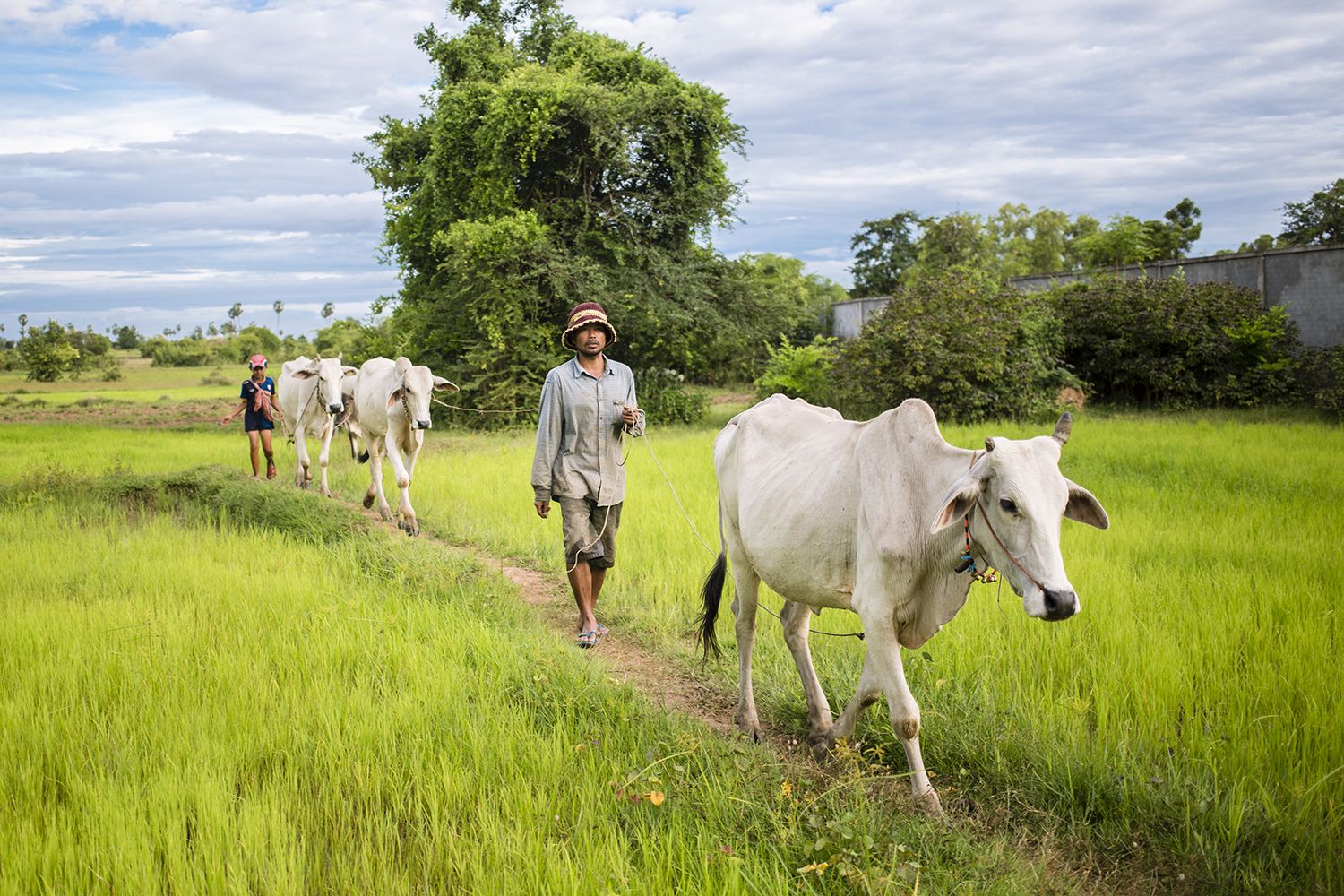 6. Staged approach for the implementation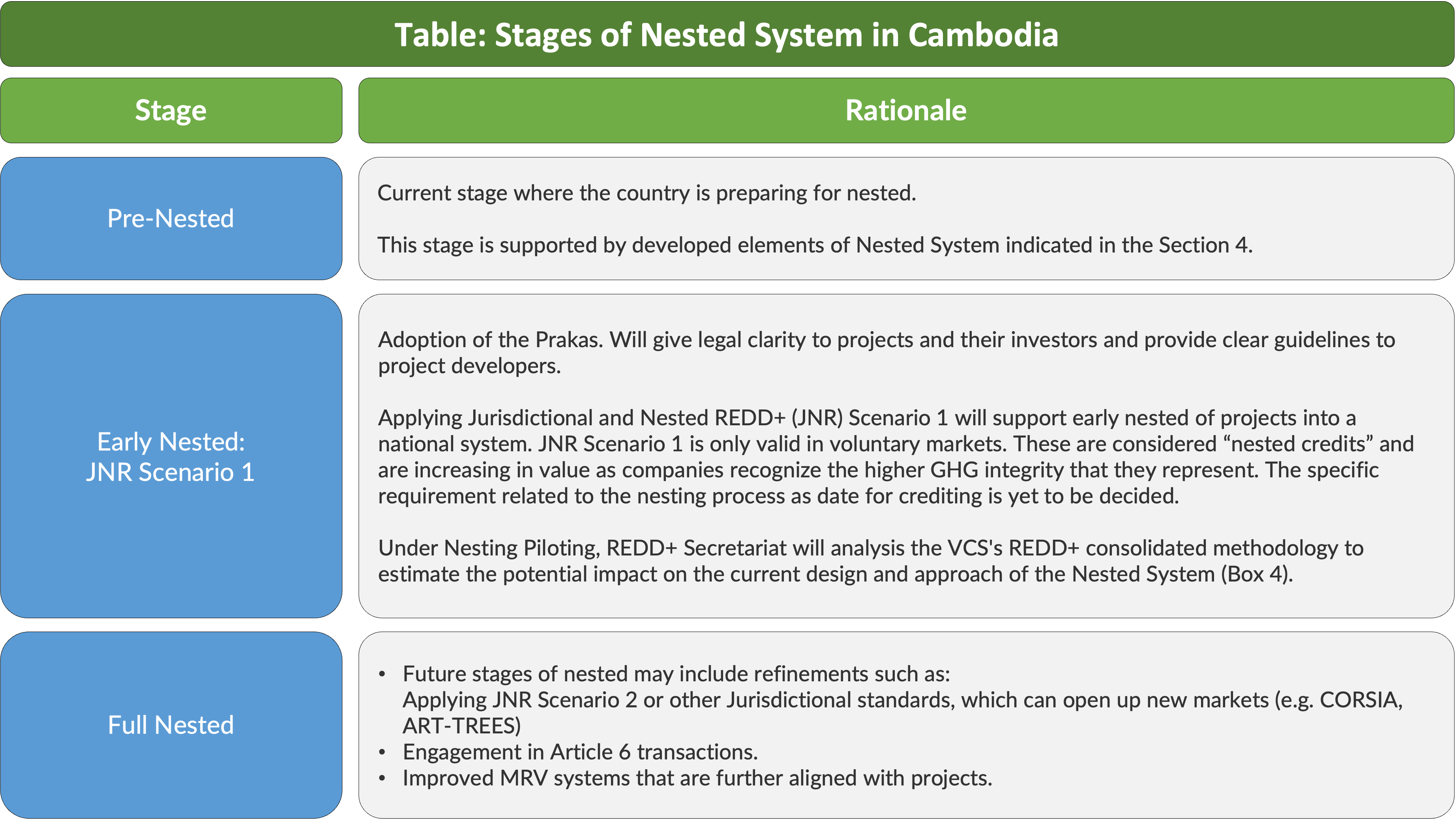 7. Enabling environment to implement Nested System
Once the Prakas is endorsed, projects should follow the "Procedures for registering a project into the National REDD+ Project Database" in the Guidelines. This includes submitting registration documents and undergoing a review to be officially recognized. Projects must meet the conditions of eligibility found in the Guidelines (Section 5), and they will be assessed against these. The Positive List will reduce the amount of effort it takes for projects to demonstrate meeting the conditions, as they already map the requirements of specific standards and methodologies against the conditions.
The overall management of the REDD+ Registry will be managed by the REDD+ Secretariat. It requires strengthening its structure and ensuring it has the staff and capacity to manage and oversee the registration process, manage the assessment of projects (e.g. mobilise and coordinate REDD+ Project Review Teams), and ensure that projects continuously report to the RS and provide the information required by the Prakas/Guidelines.
7.1 Benefit sharing:
The Guidelines outline several principles for benefit sharing related to REDD+, emphasising the involvement of stakeholders, transparency, the establishment of oversight mechanisms, and the timely distribution of benefits to beneficiaries. Additionally, it prohibits the use of carbon revenues for activities that contribute to deforestation or forest loss. The Guidelines also include provisions regarding information disclosure concerning benefit sharing. All of these elements will be incorporated into the development of a national transparent and inclusive benefit-sharing framework that unifies procedures and initiatives currently in operation ensuring that these principles are upheld.
7.2. Financial mechanism:
An important element of the Guidelines is related to the share of carbon proceeds provided to the government. The current proposal states that the government may receive a share of revenues from carbon sales (after deducting transaction costs), up to a maximum 20%. A portion of such funds is, as a priority, to support the RS and the functioning of the Nested System. Thus, both the MoE and RS are actively collaborating to develop a strong financial framework that will effectively channel financing to Protected Areas where REDD+ revenues are integrated. This structure, embedded within the Environment and Social Funds, must set robust fiduciary linkages with the mechanism established by RS for the Nested System, ensuring proceeds shall be transparent to stakeholders including communities involved in projects, project developers and investors, donors, and institutional buyers of the ERs.
7.3. Safeguards:
The RS is actively engaged in implementing Cambodia-specific REDD+ safeguards, focusing on the development of project requirements that align with Cambodia's REDD+ safeguard principles and

the domestic SIS institutional arrangements (See

here

)

. As part of the application process for the National REDD+ Project Database, projects are required to demonstrate their commitment to implementing these safeguards. This includes monitoring and reporting on how their activities align with the Cambodia REDD+ safeguards, incorporating links with benefit-sharing procedures.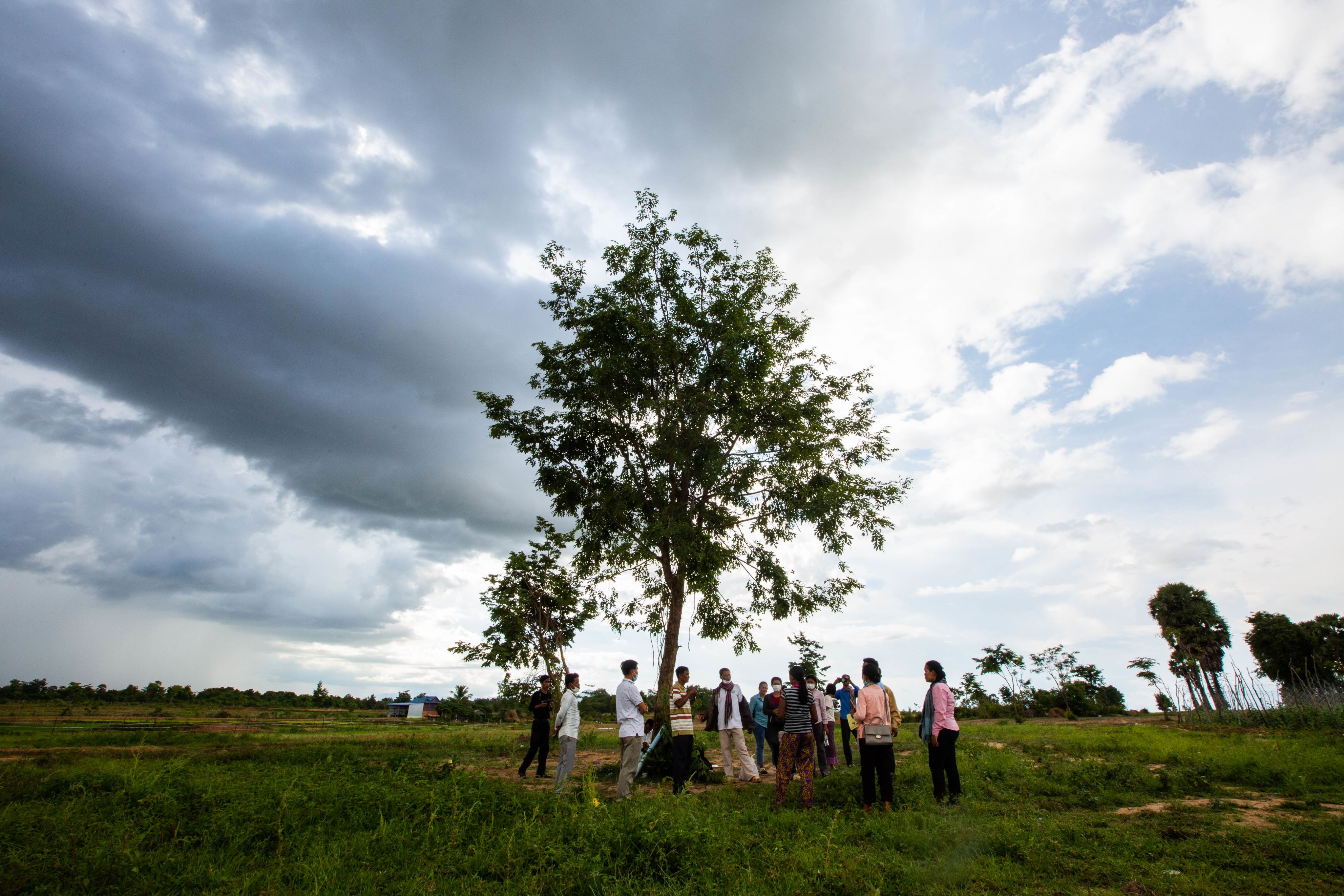 8. The Way Forward
UNDP has engaged with the Government to collaborate in the development and implementation of the Nested System. The following actions will be critical to support Cambodia to reach its forest and climate goals:
Finalization of the Regulatory Framework for REDD+ Projects.
Prakas for REDD+ GHG Mechanisms in Cambodia is currently drafted and in the process of being signed, a milestone that marks the starting of the Early Nested stage.
Carry out the Nesting Piloting to integrate multiple efforts.
UNDP assists the REDD+ Secretariat in testing and refining operational components of the Guidelines for REDD+ Nesting on pilot sites, including aligning national and project baselines, project registration procedures, governance practices, and addressing operational challenges to establish the Nested System. Specifically, this piloting will cover:
Strengthen REDD+ institutional arrangements and improve intersectoral coordination and stakeholder engagement at national and subnational levels;
Enforce the Regulatory Framework for REDD+ projects and operation of the National REDD+ Project Database;
Detail operational procedures and processes to operate Nested and its elements nationally and provincially.
Clarify the MRV, NFMS and SIS operation, and monitor/report the progress of REDD+ implementation.
Mainstream safeguards and gender considerations in REDD+ implementation at national and subnational levels.
Mobilization of adequate finance for REDD+ implementation.
The volume of funding required to transition from REDD+ readiness to full-scale implementation necessitates the coordination of multiple sources of finance, from the national budget and development aid to private and public climate finance. To facilitate this process, UNDP is actively supporting the REDD+ Secretariat in:
Advance in the financial structure to channel forest finances, manage REDD+ revenues and share benefits through the Environment and Social Fund
Advance in a strategic framework to ensure the system's integrity and strengthen Cambodia's position in the carbon markets and Article 6 implementation, with a particular focus on the FOLU Sector.
Additional information:
The information in this interactive document is derived from publicly available data on the Nesting Report of the REDD+ Secretariat within the Ministry of Environment (accessible here). The content presented in this document is part of extensive collaboration between the United Nations Development Programme and the REDD+ Taskforce Secretariat, facilitated by the Forest Carbon Partnership Facility (FCPF) program, which provided technical and financial support for the development of Cambodia's Nesting System. For additional details regarding the Nesting System and the National REDD+ Program in Cambodia, please visit the official website (linked here).

UNDP is supporting Cambodia to pilot the Nested System, with technical assistance through Climate Promise and the UN-REDD Programme